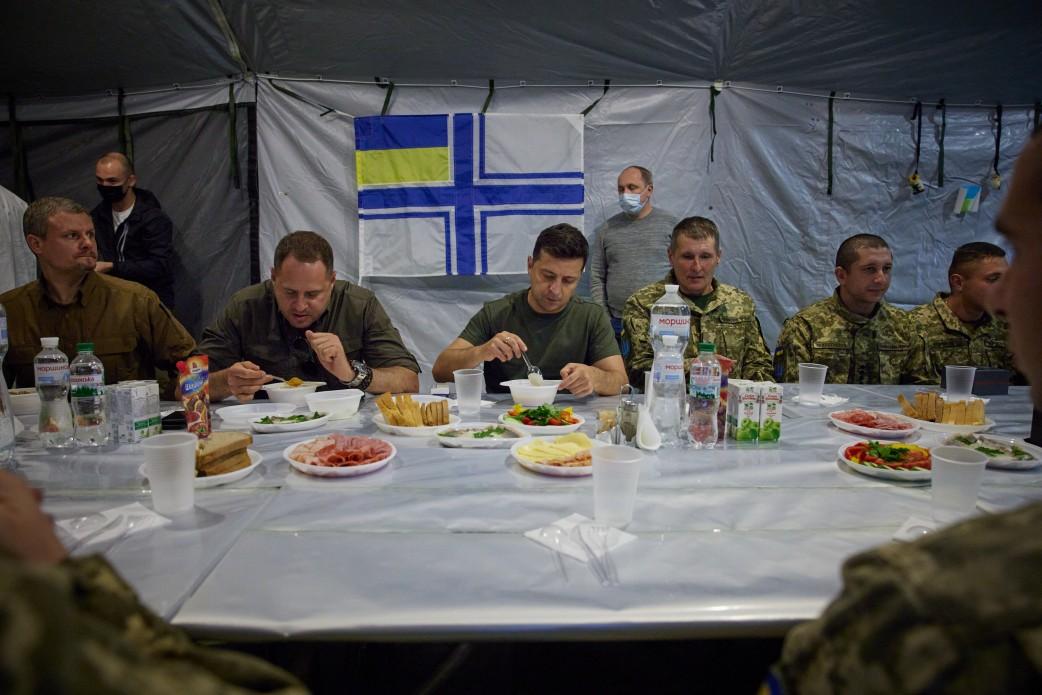 President's Office
A scandal broke out on Ukraine's Defenders Day over the picture of President Volodymyr Zelensky and his Office chief Andriy Yermak treating themselves to some borscht, sitting at the table with soldiers who have not even been served with plates, as seen at the photo.
The awkward situation rose many eyebrows with people on the internet, including public figures, expressing their outrage and questioning the leader's respect toward the military.
How it all started
War veteran Oleh Boldyrev, widely known by his Facebook moniker Martin Brest, was among the first to point at the table arrangement seen at the picture released by the President's Office press service covering Zelensky's visit to the Donbas warzone on Defenders Day.
In an emotional post, the veteran accused the state leadership of "loathing the Army."
Iryna Gerashchenko, an MP with the European Solidarity Bloc, led by former President Petro Poroshenko,   wrote that the previous top officials would often share meals with the soldiers in the warzone, and slammed the incumbent officials with criticism: "They just allowed soldiers to sit next to them ..."
President's Office reaction
On Wednesday evening, Andriy Yermak has decried the claims as absurd, branding them fake news.
"You're spinning the weirdest fake story of the year so far," he wrote on Facebook, adding that it is unimaginable "to think that the military in Donbas were not served food."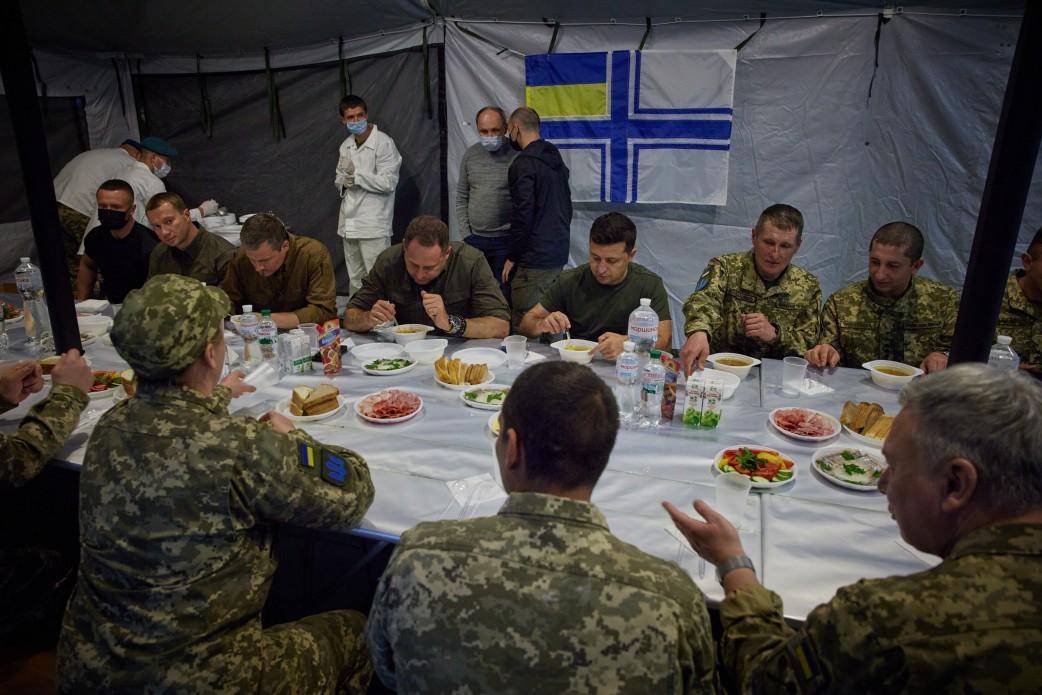 President's Office
He also posted another photo shot from a different angle, showing other soldiers actually eating their food alongside Zelensky and himself.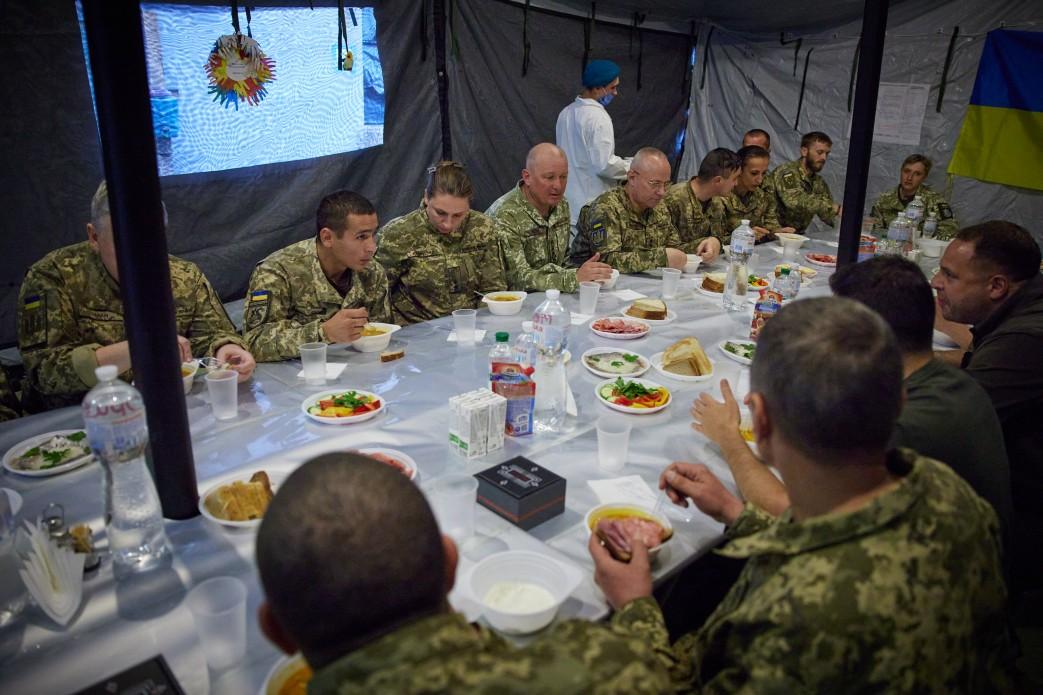 President's Office
The photo from the President's Office website also shows that the soldiers are having lunch with the Kyiv delegation.
How it all ended
On Thursday morning, Gerashchenko claimed she had not seen those other photos as she was writing her initial post. Still, Gerashchenko still finds humiliating the widely discussed picture where soldiers are seen sitting at the table with no plates in front of them while the top officials are eating.
"If this borscht row finally forces a couple of ignoramuses out of the press service and make people think of what they're posting on the president's website, this would be awesome. Also, if it makes all those involved think about manners, especially when it's about having the Commander-in-Chief and the Soldiers in one photo together, I would be glad," MP concluded.