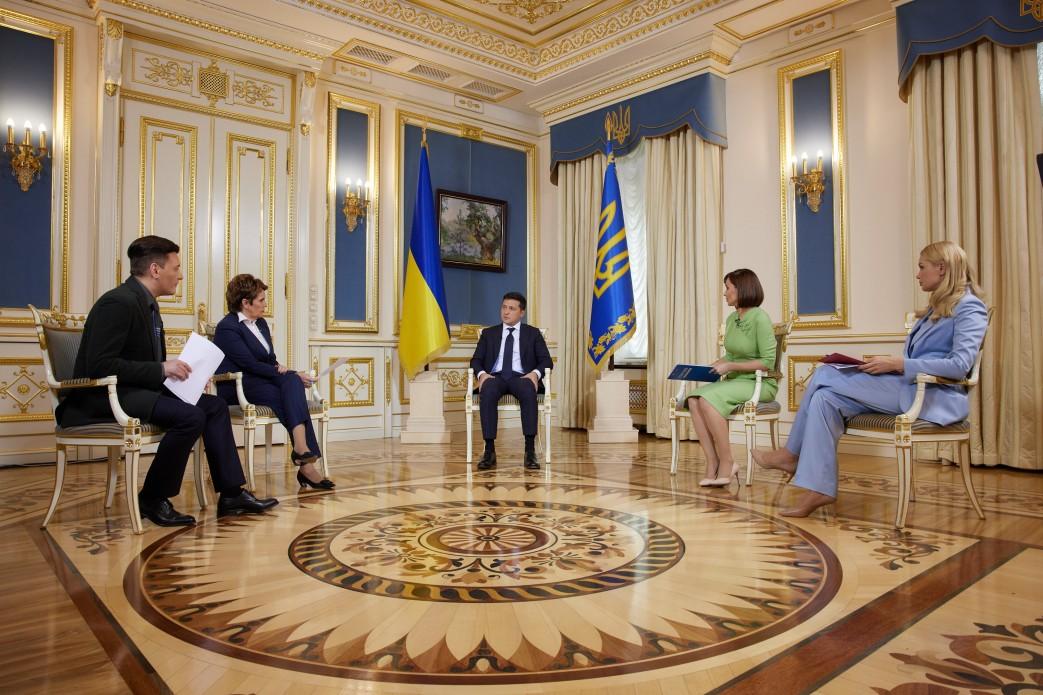 The weakest will be fired, Zelensky says / Photo from the president's press service
Ukrainian President Volodymyr Zelensky has said some ministers may be sacked in the near future.
"It's possible that heads will roll, it's true. But this is not because some of the lawmakers have bad relations with some minister. I think this is unprofessional, this is childish... Indeed, we will look at the result together with the prime minister in the near future, there is an assessment of the format of work of certain ministers. Indeed, someone may not be there. The weakest will be fired," he said in an interview for the Ukrainian TV channels.
A draft resolution on the dismissal of Ihor Petrashko as Minister for Development of Economy, Trade and Agriculture was registered in the Verkhovna Rada, Ukraine's parliament, earlier this week.
The Verkhovna Rada appointed Petrashko new Economy Minister on March 17, 2020. The move was backed by 243 MPs with at least 226 votes required.