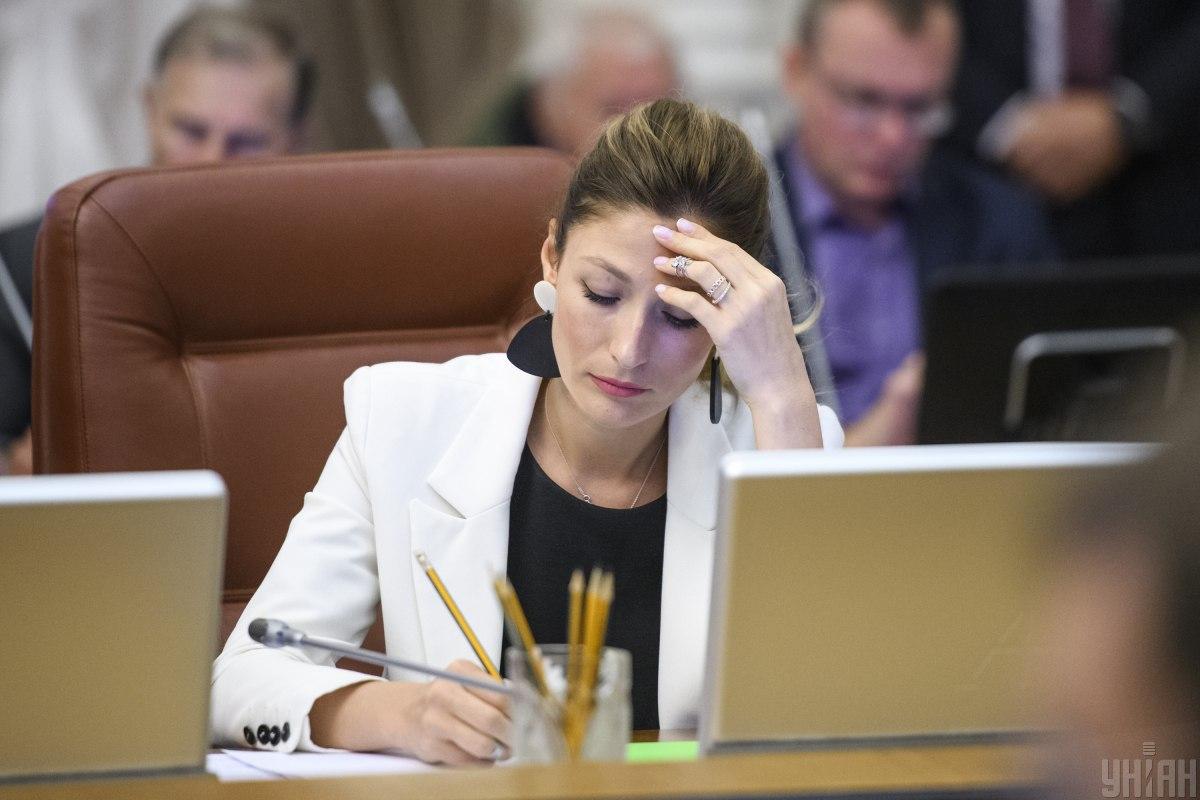 Photo from UNIAN
Ukrainian President Volodymyr Zelensky has submitted First Deputy Minister of Information Policy Emine Dzhaparova as candidate for the post of First Deputy Foreign Minister, the press service of the President's Office reports.
Meeting with the Crimean Tatar community on Monday, May 18, when Ukraine marks the 76 anniversary of the Crimean Tatar people's deportation by the Soviet regime, Zelensky noted that representatives of the Crimean Tatar people should represent Ukraine at the highest diplomatic level.
"Therefore, the head of state agreed on the candidacy of Emina Dzhaparova for the post of first deputy minister of foreign affairs," the statement reads.
Emine Dzhaparova earlier worked for four years at the Ministry of Information Policy before resigning last fall.
Ukraine, Estonia, Georgia, Latvia, Lithuania, and Poland have expressed support to the Crimean Tatars in their struggle for rights, having issued a joint statement on the 76th anniversary of the Crimean Tatar people deportation.
Read alsoDuring Kyiv visit, Pompeo never said Crimea "lost to Ukraine" – participant in meeting
"We honour the memory of numerous innocent victims of [Joseph] Stalin's deportation of the Crimean Tatar people. We express our support to the Crimean Tatar people in their struggle for their rights," they said in the statement posted by Ukraine's Ministry of Foreign Affairs on its website on May 18.
Seventy-six years ago, on May 18, 1944, the Soviet regime criminally deported the Crimean Tatar people from the territory of their historic residence – Crimea – to distant areas of Uzbekistan, Kazakhstan, and the Russian Federation.
Just in the first years of exile almost half of all deported Crimean Tatars died. The period of the ban on return to their homeland, Crimea, lasted until 1989 and was accompanied by purposeful linguistic and cultural assimilation.