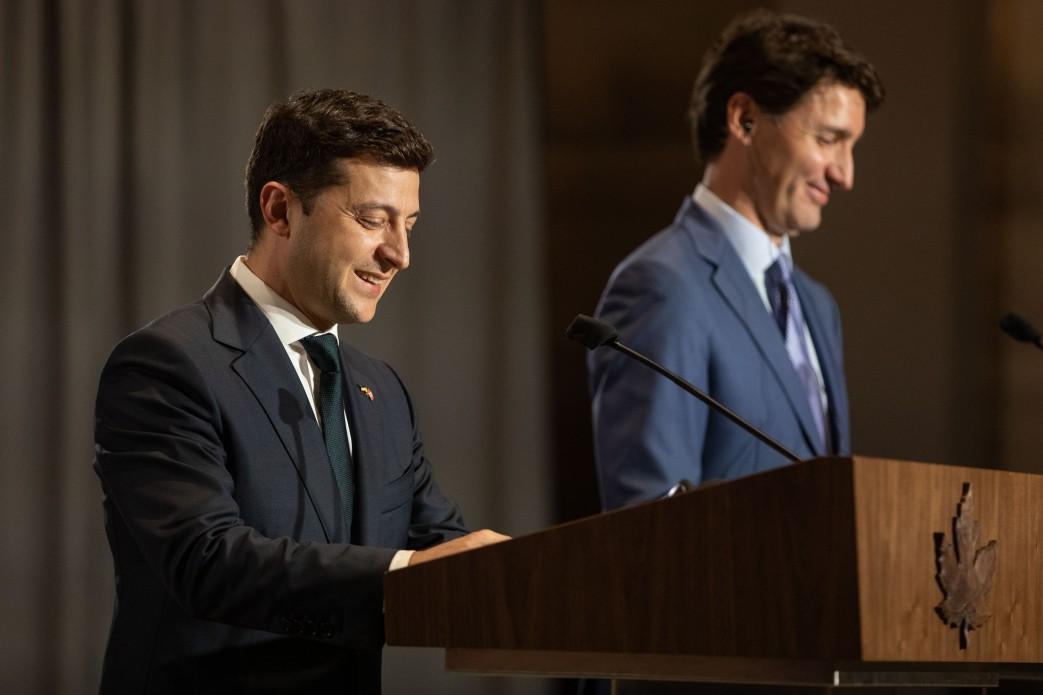 President Zelensky's press service
President of Ukraine Volodymyr Zelensky on Monday, June 15, had a phone conversation with Prime Minister of Canada Justin Trudeau.
The parties discussed measures of both countries to combat coronavirus and the possibility of cooperation to overcome the pandemic, the presidential press service reported.
"We are grateful for Canada's humanitarian assistance to combat the disease in Ukraine through the UN Humanitarian Fund in the amount of 500,000 Canadian dollars," Volodymyr Zelensky said.
Read alsoEU not to revise conditions of visa-free travel with Ukraine
The president expressed hope for progress in the process of gradual visa liberalization by Canada for citizens of Ukraine, and offered to accelerate the relevant bilateral work at the government level.
"We should already outline the time frame for the start of the bilateral visa dialogue. We can start visa facilitation for certain categories of citizens, such as young people and students, as we discussed in Toronto last year. We expect a group of Canadian experts to arrive in Ukraine to monitor Ukraine's compliance with Canada's visa criteria," the Ukrainian president suggested.
In response, Justin Trudeau said that, despite the difficult situation, it is now possible to review the visa regime for its liberalization, and this needs to be worked on.
Volodymyr Zelensky thanked Justin Trudeau for a consistent support of Ukraine's sovereignty and territorial integrity.