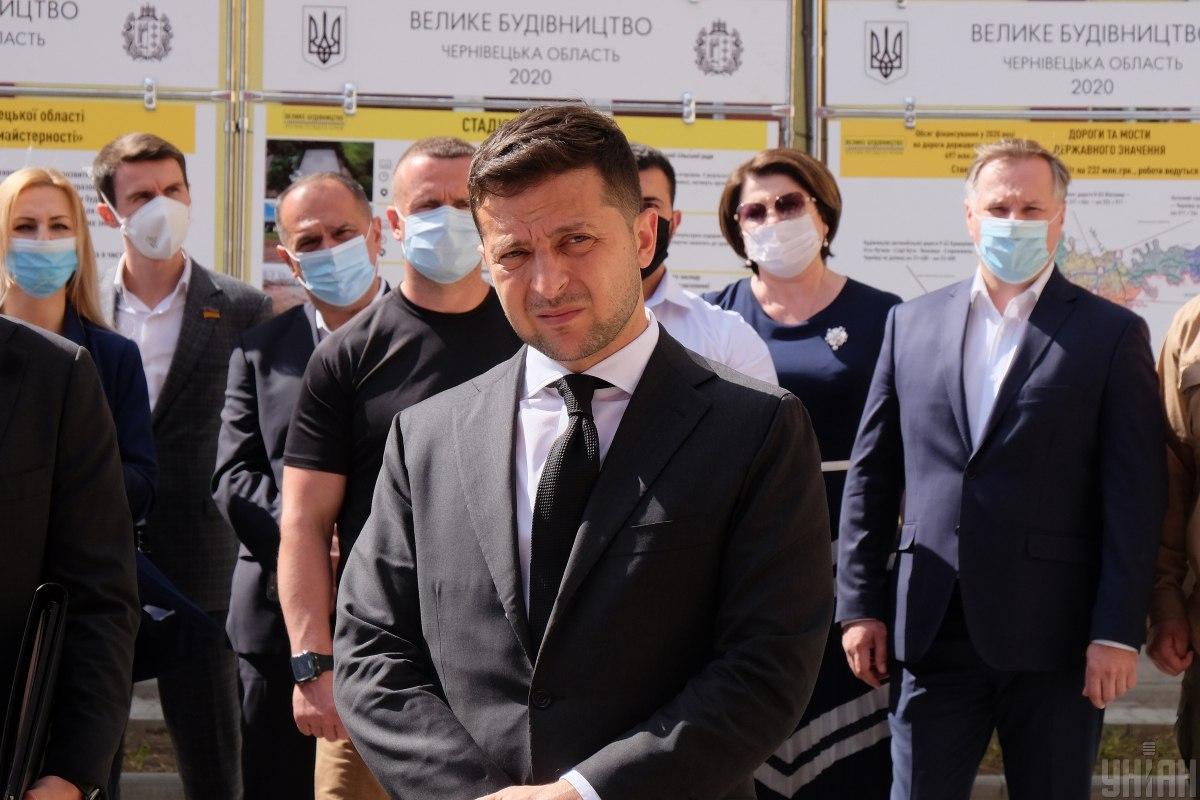 This is the first sitting of the Commission on Legal Reform under the president / Photo from UNIAN
Ukrainian President Volodymyr Zelensky proposes that the effectiveness of previously implemented reforms in Ukraine should be audited and assessed.
He announced this this during a meeting of the reshuffled Commission on Legal Reform under his chairmanship, which he joined in the format of a video conference, the press service of the President's Office reported.
Read alsoEU calls on Ukraine to restore e-declaration of assets, work of anti-graft bodies
"It is worth conducting a thorough audit and assessment of the effectiveness of the reforms that have already been implemented. Only with such an analysis, we will be able to correct mistakes and create legislation consistent with the Constitution of Ukraine, international legal acts and recommendations of the Venice Commission," he said.
He recalled that on October 27, the National Security and Defense Council of Ukraine recommended the Commission on Legal Reform to intensify work to prepare proposals for judicial reform.
The president set a task to work out ways to address the current constitutional crisis, as well as to restore public confidence in the judiciary.
"I expect from the Commission effective solutions and concrete ways out of both the current constitutional crisis and the total crisis of confidence in the judiciary. Even if it is necessary to amend the Constitution of Ukraine for that," he said.
According to him, the lack of proper constitutional regulation, its incompleteness or vagueness of certain aspects of the judiciary have become the cause of the current crisis processes.
This is the first sitting of the Commission on Legal Reform under the president, which took place after the decision of the Constitutional Court on a number of provisions of anticorruption legislation.
The meeting was also attended by representatives of the Office of the President, the Verkhovna Rada, the government, law enforcement and anti-corruption agencies, as well as diplomatic representatives of Ukraine's partner countries.
Constitutional Court row: Background
On October 27, the Constitutional Court made a decision on a motion filed by 47 Members of Parliament, having repealed Article 366-1 of the Criminal Code, which provided for criminal liability for inaccurate declaration by government officials of their income.
The Constitutional Court also recognized the provisions of the laws on the verification of e-declarations of officials as unconstitutional and abolished the powers of the National Agency on Corruption Prevention (NACP) to verify the declarations and identify conflicts of interest.
Zelensky says Ukraine's entire anti-corruption system was turned back to zero after the Constitutional Court had passed its October 27 decision on e-declaration.