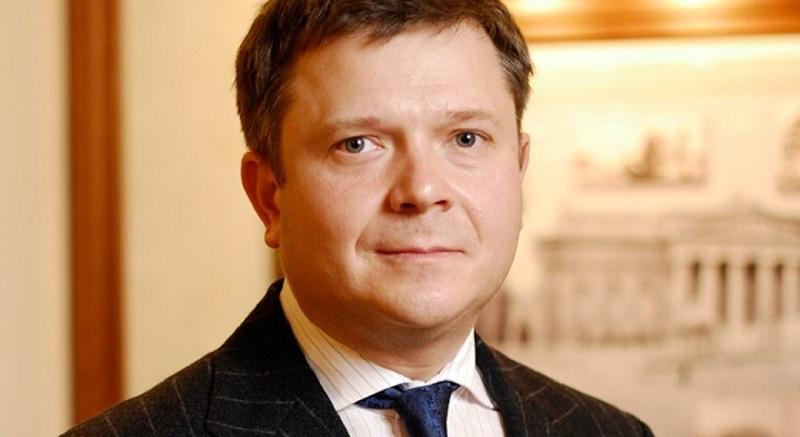 Zhevago is suspected of embezzlement of Finance and Credit Bank's assets / Photo from dynamo.kiev.ua
An investigating judge of Kyiv's Pechersky district court has issued a ruling authorizing the arrest of former Member of Parliament Konstantin Zhevago, who is suspected of embezzlement of Finance and Credit Bank's assets.
On Wednesday, June 10, the same court is to decide on the seizure of the suspect's property, First Deputy Director of the State Bureau of Investigation (SBI) Oleksandr Babikov told the news outlet censor.net.
Read alsoCourt ruling confirms illegality of Bakhmatyuk's arrest in absentia – media
Having satisfied a motion filed by Zhevago's lawyers, Kyiv's Court of Appeals on May 25, 2020, overturned the decision previously issued by the investigating judge of the Pechersky district court authorizing the arrest of the former lawmaker who worked in parliament of the third-eighth convocations. The prosecutor's office filed another motion.
As UNIAN reported earlier, Zhevago in early October was put on the wanted list in the Finance and Credit Bank embezzlement case.
On September 27, Olha Varchenko, the SBI's first deputy director, said that they probed into Zhevago's involvement in a criminal scheme for embezzlement and legalization of UAH 2.5 billion (US$94.2 million) belonging to Finance and Credit Bank and issued a suspicion notice in absentia.
According to the SBI, he is the beneficial owner of the bank. It was established during the pretrial investigation that an offshore company opened credit lines in foreign banks in 2007-2014, Varchenko said.
Later, collateral agreements worth over US$113 million were concluded between Finance and Credit and foreign banks, under which the Ukrainian bank used own funds as collateral for an offshore company. The funds were placed on correspondent accounts with foreign-based creditor banks.
In 2015, the foreign banks collected the very US$113 million from Finance and Credit Bank's accounts for the offshore company's failure to fulfill its obligations under the credit agreements. The foreign banks wrote off the collateral sum immediately after Finance and Credit Bank had been declared insolvent.
Zhevago is facing charges under Part 3 of Article 27, Part 5 of Article 191 (embezzlement of other individuals' property held by an official committed by prior conspiracy by a group of persons in especially large amounts) and Part 3 of Article 209 (legalization/laundering of proceeds of crime in especially large amounts) of the Criminal Code of Ukraine.
In July, a suspicion notice was handed over to two top managers of the bank.
Also, seven former officials of the bank, four of whom are now on the international and national wanted lists, have already been served with the notice of charges.