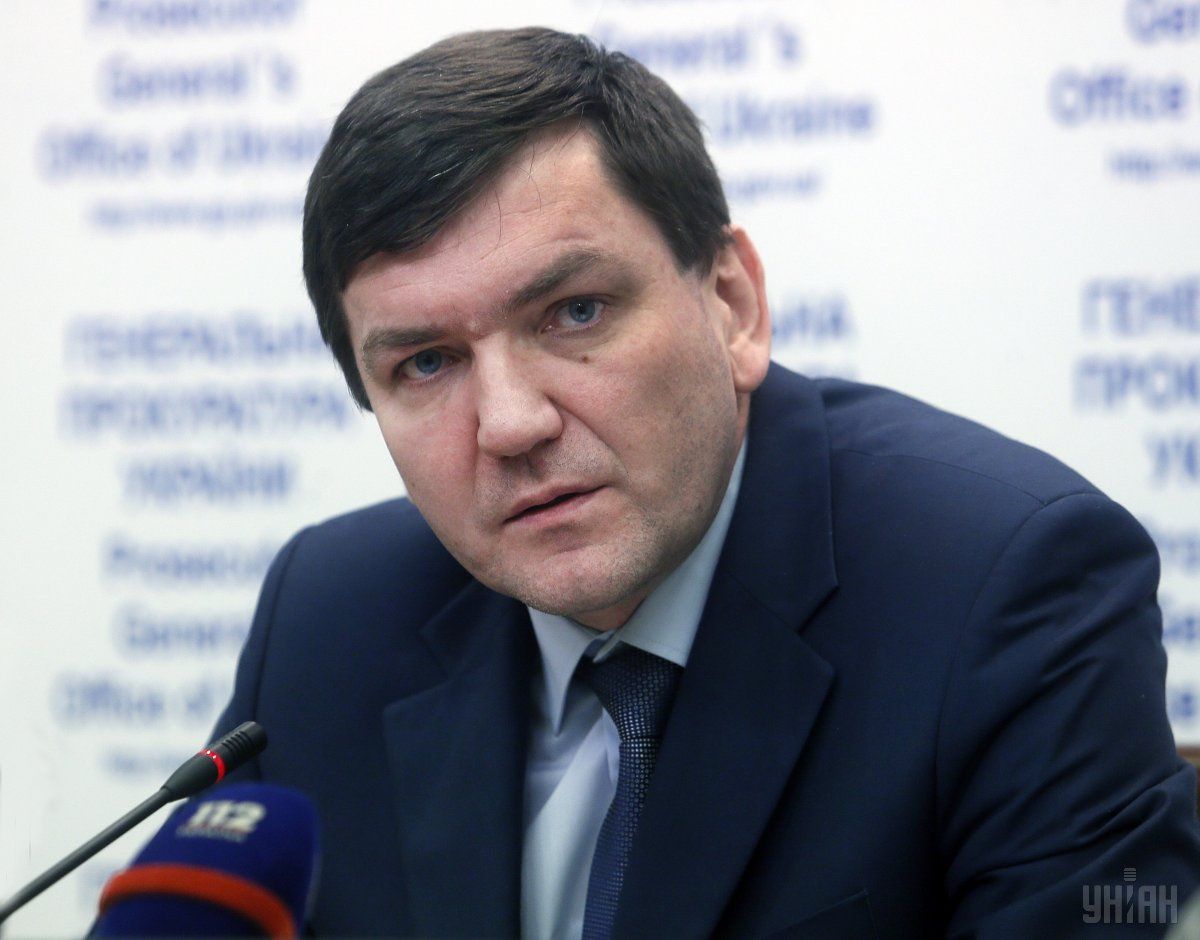 Photo from UNIAN
Head of the Special Investigation Department of the Prosecutor General's Office (PGO) of Ukraine Serhiy Horbatiuk says 14 people were charged in the case concerning the events on the Maidan on Feb 18, 2014, including ex-president Yanukovych and former interior minister Vitaliy Zakharchenko.
Volodymyr Hryniak, Head of the Public Security Directorate of the National Guard of Ukraine, is already studying the case file in criminal proceedings where he is a suspect in opposing peaceful rallies during the events of the EuroMaidan in Kyiv on February 18, 2014.
"The indictments against seven persons have been forwarded to court. And we have a suspect who is currently studying the materials of criminal proceedings… The court set a deadline for him until May. He is a former Deputy Head of the Department of Public Security, now Head of the Public Security Directorate of the National Guard of the Ministry of Internal Affairs," Horbatiuk said at a press conference, according to an UNIAN correspondent.
Read alsoU.S. honors memory of Ukrainian protesters killed on Maidan, calls on Kyiv to bolster reformAccording to him, the investigation has already served suspicion notices to 14 persons.
"If we talk about the first part of the day on Feb 18, as of today (besides the fact that 11 people were killed and more than 500 suffered gunshot wounds), 17 criminal proceedings have been investigated. In total, 14 persons were served with charge notices, starting with the former president, ex-minister of Internal Affairs, his deputy, chiefs of Kyiv PD, leadership of the Berkut riot police, both in Kyiv and other regions, and a number of Berkut operatives," Horbatiuk said, adding that six suspects had been put on wanted list.