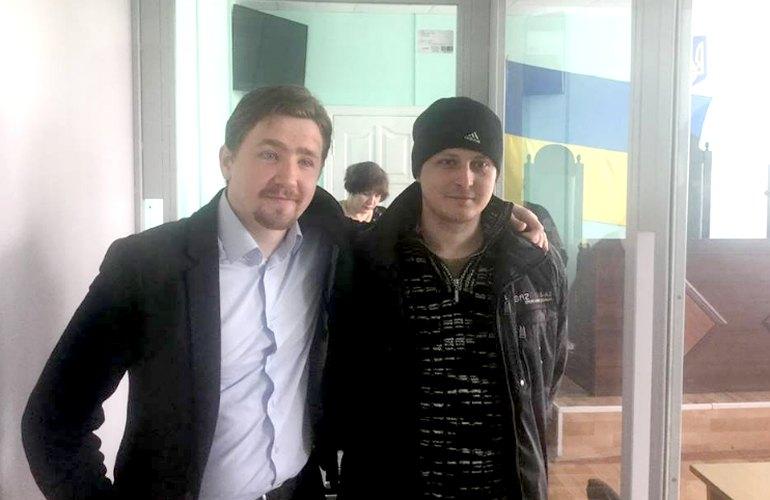 Zhytomyr Magazine
The Kyiv Court of Appeal overturned the conviction of ex-journalists of Ukraine's 17 TV channel Dmytro Vasylets and Yevhen Tymonin, accused of involvement in the terrorist project "Novorossiya TV".
"Thus, the court overturned the decision of the Andrushovsky court of Zhytomyr region and decided to have the case reviewed in the first instance.The judge ruled to release Vasylets and Tymonin from custody in the courtroom and obliged to remain at their place of residence wearing an ankle monitor, lawyer Natalia Vozniuk told the Ukrayinska Pravda online newspaper.
House arrest shall be applied for a 2-month period, the lawyer added.
Read alsoEU court overturns sanctions against Ukraine's Klyuyev
As reported earlier, two accomplices of the pro-terrorist "Novorossiya TV" were on Sep 28, 2017, sentenced to 9 years' imprisonment in Zhytomyr region. The court recognized the men guilty of assisting the terrorist organization.
In June-July 2014, the two men delivered equipment, advised and provided practical assistance to representatives of the Novorossia TV channel for setting up live broadcasts and airing news pieces covering operations of the so-called "DPR".