Ecological disaster strikes Crimean lake
Drought this summer completely dried out Lake Chokrak on the Kerch peninsula in Crimea, exposing the mud on the lake bed and causing it to degrade, an official in the occupied Ukrainian territory has said.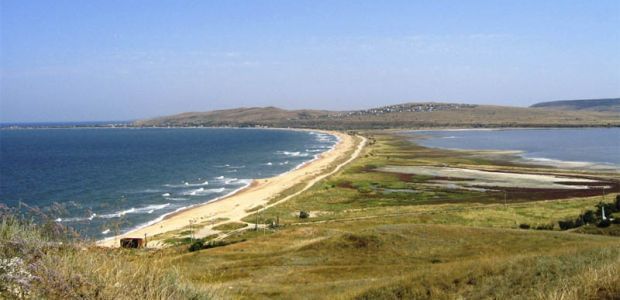 A lake in eastern Crimea is threatened with an environmental disaster / Photo from / azovskoe-more.in.ua
The minister of the self-proclaimed Crimean Ministry of Ecology and Natural Resources, Gennady Nara, reported the dire condition of the lake at a visiting session of the Council of Ministers of the Crimea in Yalta, local Internet news site ContextCrimea reported
According to the minister's data, the lake's unique curative mud was left to dry out, and "a degradation process began."
"The salt started to be blown away. Wind will carry it over dozens of kilometers, causing extremely negative consequences for the environment and wildlife," Nara said.
Nara said the Lake Chokrak problem should be considered at an Emergency Commission meeting, and that the appropriate actions were to be taken.
Lake Chokrak is a famous mud lake located 16 kilometers from the town of Kerch. The brine and mud of the lake are used in a range of medical treatments on the peninsula.
If you see a spelling error on our site, select it and press Ctrl+Enter