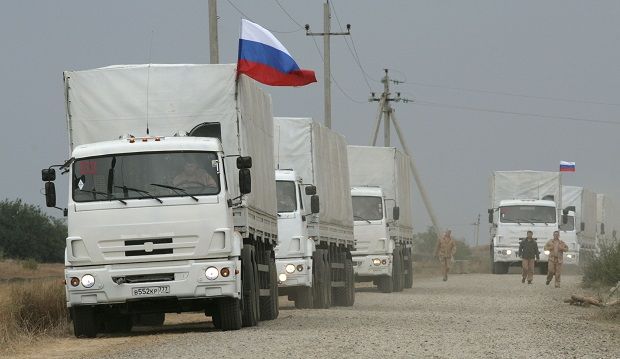 REUTERS
It noted that two interagency groups had been formed at the Russian checkpoints of Matveev Kurgan and Donetsk, where the Russian aid convoy was to cross into the territory of Ukraine.
"The Ukrainian side carried out a visual inspection of the trucks and their cargo, during which no military equipment, weapons, ammunition or other military goods were found," the State Fiscal Service said in its report.
"In general, 76 trucks and 147 people crossed the two checkpoints. This humanitarian convoy consisted of food, namely of canned food, cereals, and sugar, and building materials, including glass, slate, roofing material and fuel," the report states.
At the moment the Ukrainian interagency groups remain at the above-mentioned Russian checkpoints.