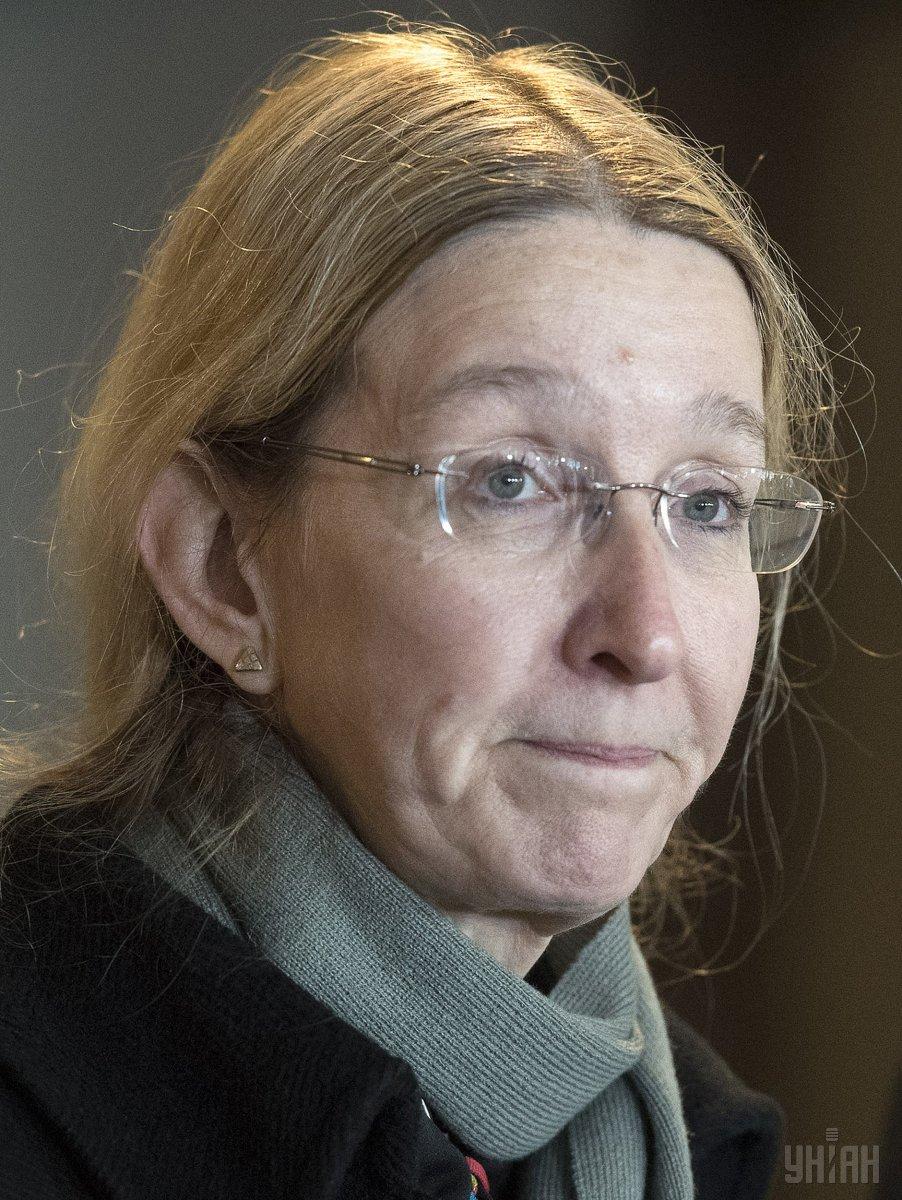 Ulana Suprun / Photo from UNIAN
Acting Health Minister Ulana Suprun has revealed an attempt to bribe her with a flat.
She reported the bribery to the National Anti-corruption Bureau of Ukraine (NABU) about a year ago, and an investigation into the case is still under way, she said on Facebook on March 14.
"A year ago, an aide to a Member of Parliament offered the acting minister an apartment as bribery for using her official position to help a medical institution get certain expensive equipment. The following day, Suprun sent NABU agents a statement on the possible crime. Since then, the acting minister and her freelance adviser have been taking part in investigative actions for a year to document details," Suprun wrote.
Read alsoActing Health Minister Suprun: "Resignation? Dream on…"
"Next meetings with the MP's aide were held with the mayor of the city, who confirmed the offer of the apartment as bribery. The apartment was supposed to be registered as property of Suprun's adviser, who would act as proxy," she said.
"In the country, there are many international funds, donor support programs, significant budget reserves, which have been accumulated in the budgets of cities and communities. The Ministry of Health supports all requests from cities and medical institutions for necessary equipment. This is part of our duties, one doesn't have to bribe officials to ensure their fulfilment," she said.
According to Suprun, "the ministry's team supports NABU agents and prosecutors from the Specialized Anti-corruption Prosecutor's Office, who, despite sentiments in Ukrainian society, have been working hard to fight corruption in the highest echelons of power."