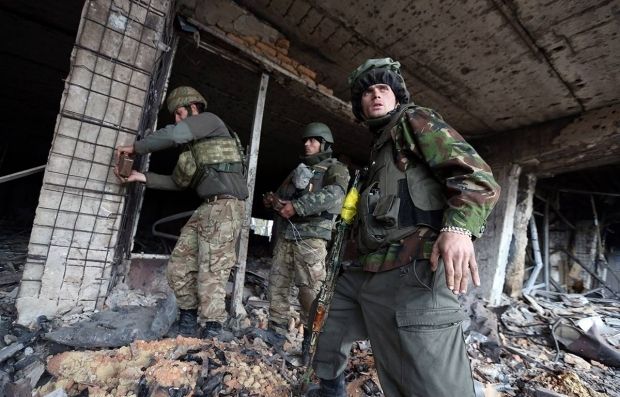 Ukrainian forces have cleared Donetsk airport's main terminal of militants / Photo from facebook.com/sergei.loiko
"Ukrainian army forces cleared another terminal of Donetsk airport of terrorists, and raised the national flag over it," Selezniov said.
He said the militants were regularly violating the ceasefire and had been firing on several positions held by the Ukrainian army.
It was reported earlier by several media that Ukrainian soldiers had managed to clear the new airport terminal of pro-Russian militants and had raised three Ukrainian flags over it.
Fighting over the strategically important airfield has been going on since late May, when insurgents took over the airport for a short time before being evicted by Ukrainian forces. The militants have since been launching attacks on the airport on an almost daily basis, but have so far failed to wrest control of it from its Ukrainian defenders.
The billion-dollar airport, which was renovated for Ukraine's hosting of the 2012 European Football Championship, is now largely in ruins after months of heavy fighting.