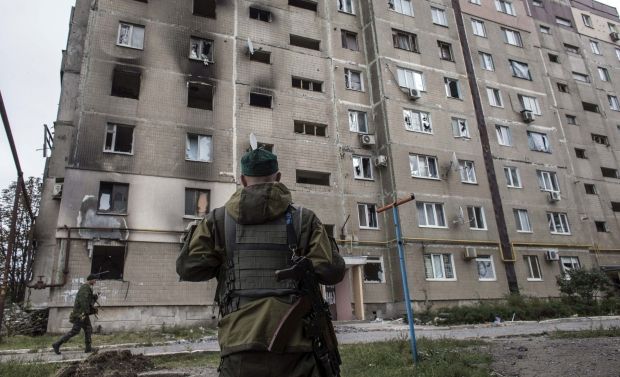 REUTERS
"The Luhansk militants did this intentionally, since there was no fighting going on in the area. They also intentionally interrupted repairs to the gas pipeline in Chernukhin. All this despite the fact that on the territory under Ukrainian control citizens are constantly being affected by rolling blackouts, while nobody pays a penny for the electricity and gas that Ukraine supplies to the LPR," said Moskal.
The press service of Luhansk Regional State Administration said that settlements in the region with a total population of 42,000 were affected by the damage done by the militants. Residents who were for three months in the summer without electricity have again lost power completely, it said. Due to the lack of electricity, water and heat supplies have also been cut off.
Moskal said that if within two days the militants do not restore electricity to Stanichno and the gas supply to Chernukhin, and fail to restore a damaged gas pipeline near the village of Sokolniki, the state administration will be forced to ask the government of Ukraine to cut off the supply of electricity, gas and water to the Luhansk People's Republic.
As UNIAN reported earlier, Stanichno in Luhansk region remains vulnerable to attacks from militants, as it lies just one-and-a-half kilometers from insurgent positions.
Militants began firing on the village with mortars, artillery and heavy machine guns on the morning of October 29. According to Luhansk Governor Moskal, "the gunmen began firing at the village after enormous efforts were made to restore the energy, water and heat supplies."
"Unfortunately, the restoration of the Donbas is such that we invest UAH 1,000  in reconstruction work, and the militants, with one artillery strike, do a million worth of damage."