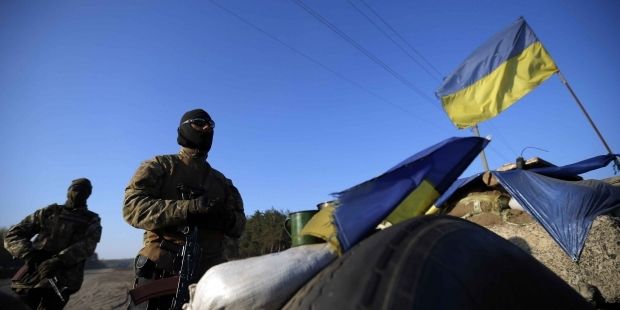 REUTERS
On November 3, between 0815 and 0830, insurgents in the village of Sokolnyky shelled a Ukrainian checkpoint set up at the eastern end of the village of Krymske in Novoaidarsk region, wounding one soldier, head of the Interior Ministry press service Tetiana Pohukai wrote on her Facebook page on Tuesday.
On the same day, militants in the town of Pervomaisk, which is controlled by the self-proclaimed Luhansk People's Republic, fired a salvo of 60 Grad rockets in the direction of the village of Horne and a checkpoint set up at the northern end of the village. As a result, one Ukrainian servicemen sustained injuries.
On November 3, the body of a 51-year old Ukrainian regular soldier was delivered to a morgue in Kharkiv. The serviceman died of shrapnel wounds after a mortar attack on the village of Krymske on October 30.