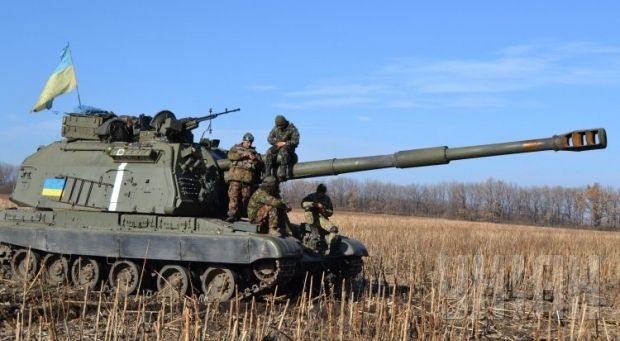 UNIAN
Two of the convoys from Russia, which were not approved by the authorities in Kyiv, have crossed into Ukrainian territory in recent days.
"Over the last day the ATO positions of the Ukrainian soldiers were attacked more than 40 times," Tymchuk wrote.
The tensest situations were seen in the areas of Debaltsevo and Donetsk; they suffered 18 and 10 attacks respectively," Tymchuk said.
"There's still a difficult situation at Donetsk airport: Over the last day they've been attacked five times, the villages Nikishyne and Chernukhyne were shelled three times, while the villages of Orlovo-Ivanivka, Hranitne, Mohyla Ostra, Zolote, Pavlopol and the 31st checkpoint were each attacked twice," he added.
VIDEO: Tensions rise in east Ukraine