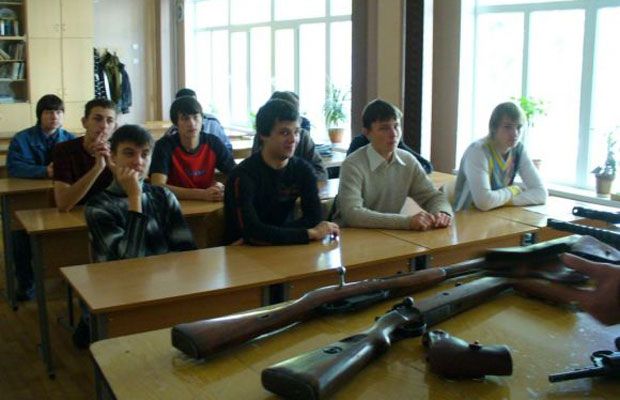 Military training is to be resumed in Ukrainian secondary schools / Photo from 20minut.ua
The president also signed a decree on a decision of the NSDC of September 12 on strengthening the state's defenses, and the proposals for the draft law "On the State Budget of Ukraine for 2015" concerning articles about national security and defense, according to the press service of the head of state.
According to the decision of the NSDC, the Cabinet of Ministers is ordered to reconsider the reinforcement of the Armed Forces and other legal military formations with personnel recruited on a voluntary basis, with the conclusion of short-term contracts for military service.
The Cabinet of Ministers is also requested for a month to work out the optimal model of the security of Ukraine, in particular, the conclusion of a multilateral treaty or bilateral agreements between Ukraine and other states on providing Ukraine with effective protection of the security of its sovereignty and territorial integrity.
In addition, the government is urgently requested to finalize the draft state budget for 2015, providing funding for defense programs. In particular, it has been ordered to ensure there is funding for national defense at a level not less than 3% of GDP per year.
The government is also ordered to ensure the boosting of the production of military goods for the modernization of the military-industrial complex.