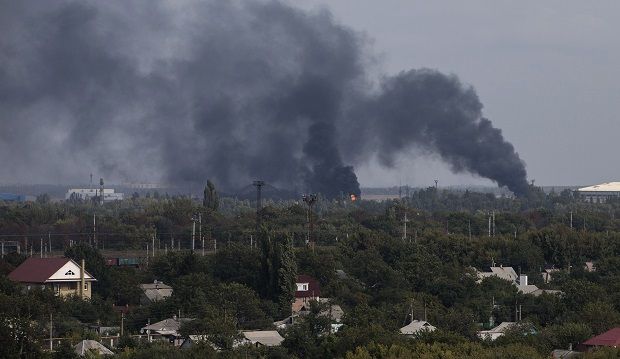 REUTERS
"The stadium near the School No. 63 in Donetsk (near the airport), has been hit by a shell – we were told this by a volunteer of the Pamozhem humanitarian organization," Natalia Yemchenko, the communications director of the System Capital Management group of companies, wrote on her Facebook page.
"There were kids in the stadium at the time. At the moment they're carrying the kids to the school and waiting for an ambulance. According to our man [on the scene] there are casualties, both children and adults."
According to eyewitnesses, at the time of the incident - about 1600 - children were playing soccer in the stadium.
Later Yemchenko reported updated information. She said the shell had hit the school building, killing two children - an eighth-grader and 18-year-old who was a graduate of the school. Four people were injured, three under 17 years old and one 21 years old.
All of the wounded were rushed to the Donetsk regional hospital of traumatic injuries. They are currently in intensive care. One of the wounded is in a serious condition, and the other three have injuries of moderate severity.