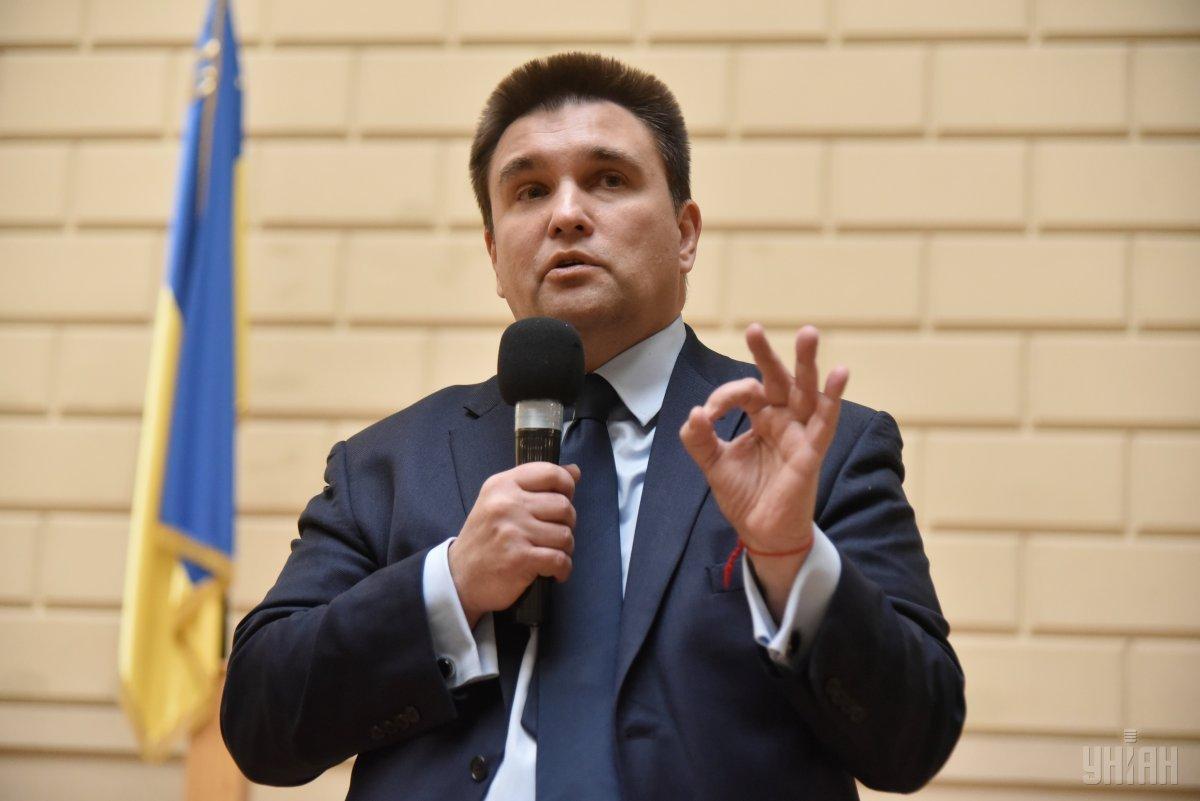 Photo from UNIAN
Foreign Minister of Ukraine Pavlo Klimkin has called for a discussion on the introduction of the Latin alphabet in parallel lines with the traditional Cyrillic one in Ukraine.
According to the minister, it was a Polish historian Ziemowit Szczerek who prompted the idea. "Why not introduce the Latin alphabet along with the Cyrillic one," he asked Klimkin, according to the BBC Ukrainian Service.
"Our goal is to form a Ukrainian political nation, so we have to work toward what unites us instead of what divides us. On the other hand, why not have a discussion? What is your opinion? I am looking forward to some interesting comments," Klimkin wrote on Facebook.
The parliamentary committee on science and education believes that today in Ukraine there are other, more important issues than the transition to the Latin alphabet.
Read alsoThird party activity aimed at promoting Kremlin's "agenda" must be discouraged - Klimkin"You know, I think, this is not an issue today," the Committee's first deputy chair Oleksandr Spivakovsky told BBC News Ukraine.
According to him, the transition to the Latin alphabet entails a large amount of work in the educational sphere.
"It is necessary to rewrite all textbooks, manuals, all educational material, and software. It is very difficult for me to imagine what efforts and resources are needed in order to realize this idea," says Spivakovsky.
Professor Oleksandr Ponomariv, who is a PhD in philology, doubts that full transition to Latin will benefit Ukraine. At the same time, he did not rule out the parallel use of two alphabets.
"In order for young people broaden their use of Ukrainian, the state must raise the prestige of the state language," he stressed in a blog for BBC News Ukraine.
Read alsoNew education law becomes effective in UkraineIn his opinion, it is not necessary to renounce a Cyrillic alphabet, while it is possible to develop a Ukrainian version of the Latin transliteration to use it in certain cases. For example, Serbs who write in Cyrillic, also have a Serbian version of the Latin alphabet.
In 2017 Kazakhstan announced the country's gradual transition to Latin.