ukraineatwar.blogspot.nl
"The shell that hit the school and killed [those] children in Donetsk was fired from territory controlled by the terrorists. We have photo evidence of it," he tweeted.
Perebyinis posted photos that he said proved that the militants were to blame for shelling the school. According to these photos, the shelling was carried out by insurgents from the occupied town of Makiivka, which is located to the east of Donetsk.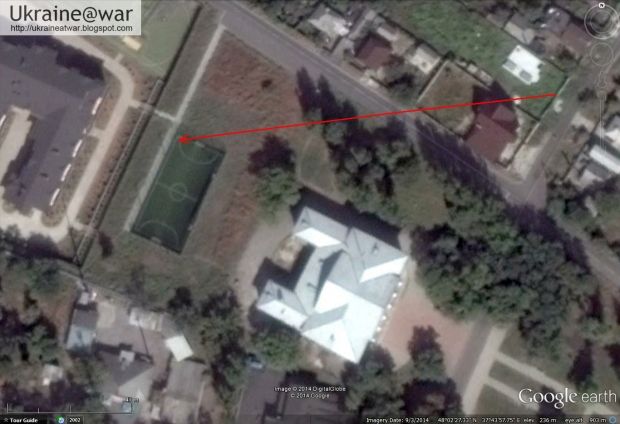 Photo from ukraineatwar.blogspot.nl
The red line on the Google map shown above indicates the shell trajectory, as calculated by analysts at the [email protected] blog.
As UNIAN reported earlier, on November 5 Donetsk city Council reported the deaths of two teenagers and injuries to another four as a result of the shelling of a football field near school No. 63 in Donetsk. The school is located in a city district close to the government-held Donetsk airport, which has been attacked on an almost daily basis by anti-government militants for several months.
VIDEO: Evidence indicates shell was fired from insurgent-held area