Gunmen storm Donetsk airport for 5 hours, one Ukrainian soldier killed
Militants launched massive attacks on Donetsk airport on Thursday morning, killing one Ukrainian soldier, according to a report from the Ukrainian Right Sector Volunteer Corps posted on a social network.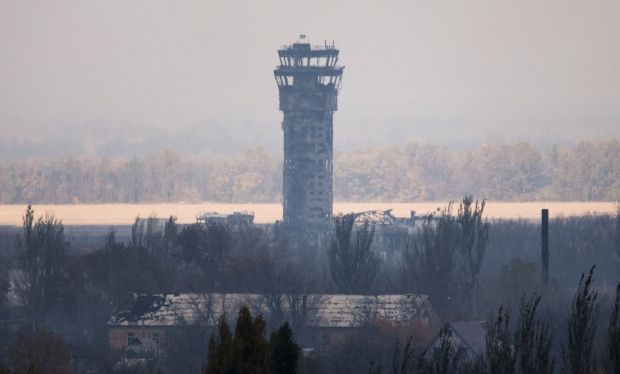 REUTERS
"A strong attack on the airport was launched. At 0900, an attacked was launched on the [airport] tower, accompanied by massive artillery shelling, [and] one of the shells hit [one of our] positions. One man from the Right Sector was killed (a soldier from the 5th separate battalion Ukrainian Right Sector Volunteer Corps, an 18-year-old from Sumy)," the posting reads.
"As of the present time: the attack continues, and all of Ukraine's artillery capacities have been deployed to repel the attack," Right Sector said.
As earlier reported, according to a report from the press center of the ATO (Anti-Terrorist Operation) during the night militants attacked the positions of the Ukrainian army 15 times in various areas in eastern Ukraine.
RELATED VIDEO: Ukrainian tank crew 'kamikazes' help cyborgs defend Donetsk Airport
If you see a spelling error on our site, select it and press Ctrl+Enter