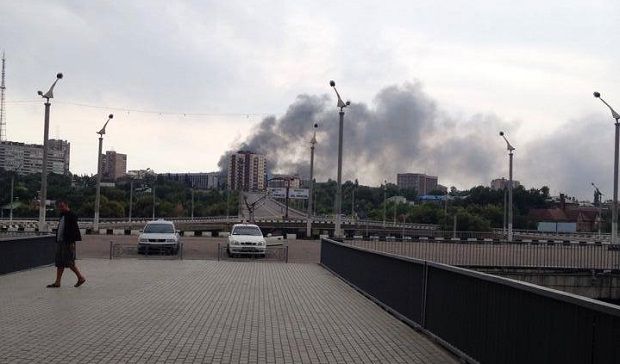 Passports now have to be shown for entry to and exit from the Donbas conflict zone / Photo from informator.lg.ua
"Such documents may include a Ukrainian passport, a foreign passport, a diplomatic or service passport, a temporary certificate of a citizen of Ukraine and a birth certificate for children."
Foreign citizens and stateless persons can enter and leave the ATO zone through the Ukrainian checkpoints according to their documents for entry and exit from Ukraine, which are identified by the article 15 of the law "On the Legal Status of Foreigners and Stateless Persons."
"Foreigners and stateless persons who are traveling to specific districts of Donetsk and Luhansk regions will be directed to filtration points to clarify the aim of their visit to this area, but only if they present a passport with an appropriate visa or a permit of permanent or temporary residence in Ukraine."