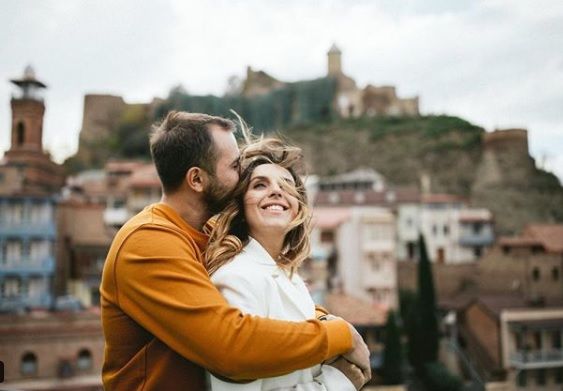 instagram.com/jamalajaaa
Ukraine's Jamala certainly has a reason to smile, as the singer has become a mother for the first time.
Congratulations are in order, as Ukrainian artist and Eurovision 2016 winner Jamala gave birth to a healthy baby boy, Emir-Rahman. Jamala and her husband Bekir Suleimanov welcomed little Emir-Rahman Seit-Bekir ogly Suleimanov to the world on March 27, 2018, ESCToday.com reports.
Among the many people who congratulated the couple was fellow artist and Ukrainian Eurovision 2004 winner Ruslana. "Hi Jamala, congratulations with the birth of your son! Yes, you're cool! I'm so happy for you!!! Give him a kiss from me!" she wrote on Facebook.
Read alsoEurovision-2018: Melovin to represent Ukraine (Video)
In an interview with the Kyiv Post, fresh father Bekir Suleimanov stated: "We thank God for this miracle."
He furthermore said that he attended the birth and that he and Jamala are very happy. If feeling well, Jamala will continue her work as coach on The Voice Ukraine (Holos Krainy).
Little Emir-Rahman was named in accordance with Crimean Tatar traditions, Jamala and Bekir honouring their roots.
Jamala won the 2016 Eurovision Song Contest in Stockholm with her entry 1944.