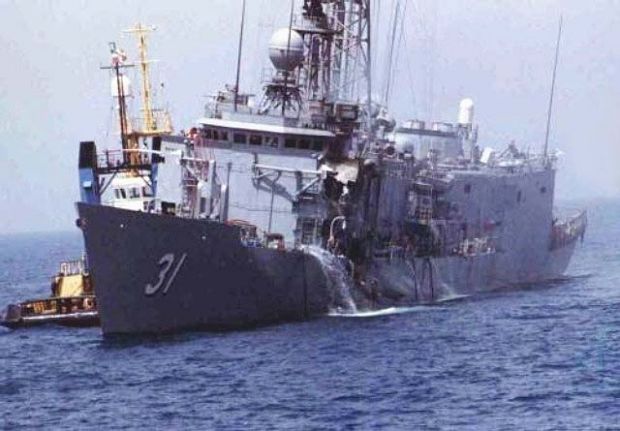 The USS Stark was hit by two Exocet missiles in 1987, in the only ever successful anti-ship missile attack on a U.S. warship.
The missiles, not now considered state-of-the-art weapons, have been in the arsenal of many countries, including NATO members, since the 1970s. However, Exocets are still regarded as quite effective against small- and medium-sized enemy ships.
In 1987, during the Iran-Iraq War, an Iraqi fighter mistakenly attacked the U.S. Navy frigate U.S.S. Stark with two Exocet missiles, killing 37 sailors and causing serious damage to the ship.
Earlier, Ukrainian President Petro Poroshenko said during the recent NATO Summit in Wales that Ukraine may be provided with lethal weapons, with Poland and France being named as the countries that might start deliveries of such arms.
However, most of the other countries mentioned as possible suppliers of lethal weapons to Ukraine denied they had such plans. France was the only country that did not rule out such possibility.
But in the wake of an official statement released by NATO member governments, the United States may become the major supplier of weapons to Ukraine.
The US has already pledged to provide Ukraine with free equipment worth $116 million, including bulletproof vests, helmets, vehicles, thermal imagery devices, night vision equipment, special equipment, radios, patrol boats, tents, radar, uniforms, as reported earlier by the US government.
At the same time, according to UKMTS, "specialists are considering the possibility of obtaining supplies of other goods, including anti-tank weapons, missile systems, armored vehicles, and military trucks."