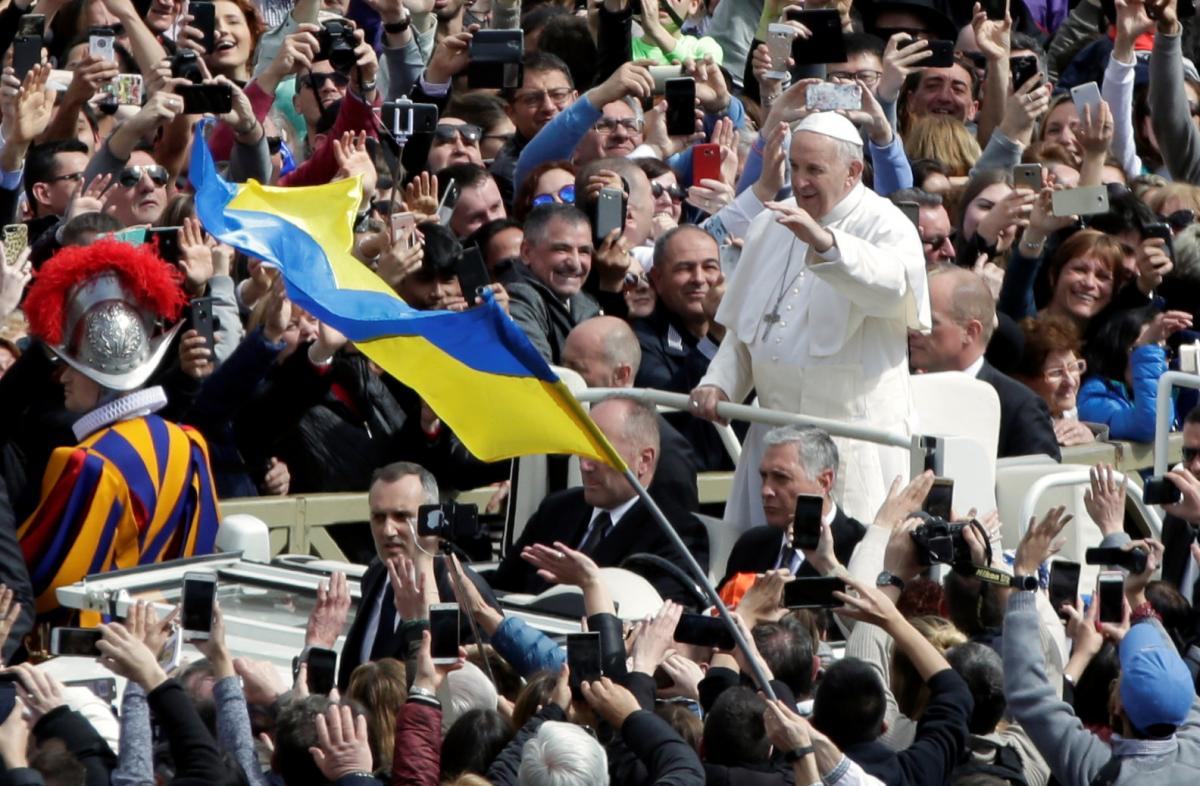 REUTERS
After greeting the faithful and addressing an Easter message to them, Pope Francis named Ukraine among the countries for whom "today we implore fruits of peace."
"We also beseech fruits of peace for Ukraine, that the steps taken to favour harmony may be consolidated, and facilitated by the humanitarian initiatives needed by its people," he said in his "Urbi et Orbi" message on April 1, the press service of the Holy See reported.
Read also"Easter ceasefire" in Donbas fails on its first day with attacks on Ukrainian positions
"We Christians believe and know that Christ's resurrection is the true hope of the world, the hope that does not disappoint. It is the power of the grain of wheat, the power of that love which humbles itself and gives itself to the very end, and thus truly renews the world. This power continues to bear fruit today in the furrows of our history, marked by so many acts of injustice and violence," he said. "It bears fruits of hope and dignity where there are deprivation and exclusion, hunger and unemployment, where there are migrants and refugees (so often rejected by today's culture of waste), and victims of the drug trade, human trafficking and contemporary forms of slavery."
In this context, the Pope wished "the fruits of peace" for the whole world: for Syria, the Holy Land, Yemen and the entire Middle East, African countries, where military conflicts continue. He also asked for the "fruits of dialogue" for the Korean peninsula, so "that the discussions under way may advance harmony and peace within the region."
In addition, the Pope offered a prayer for the Venezuelan people, wishing they could "find a just, peaceful and humane way to surmount quickly the political and humanitarian crises that grip it."
"May the risen Christ bring fruits of new life to those children, who as a result of wars and hunger, grow up without hope, lacking education and health care; and to those elderly persons who are cast off by a selfish culture that ostracizes those who are not 'productive,'" he said.
"We also implore fruits of wisdom for those who have political responsibilities in our world, that they may always respect human dignity, devote themselves actively to the pursuit of the common good, and ensure the development and security of their own citizens," he added.