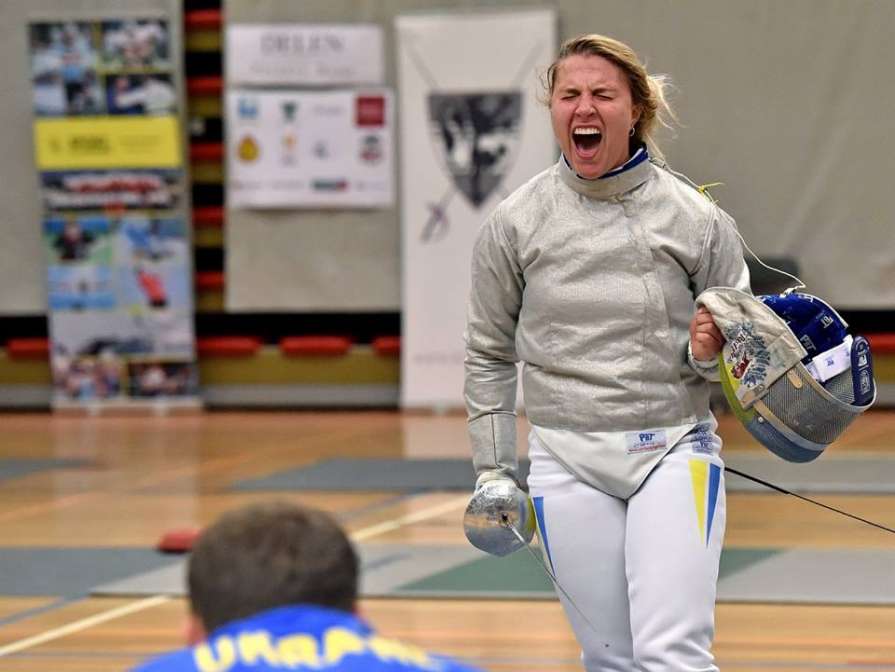 Olga Kharlan / Photo from FIE
Olga Kharlan, a four-time Olympic medalist from Ukraine, has won the gold medal at the at the International Fencing Federation (FIE) Sabre Grand Prix at the SK Handball Gym in Seoul on April 1.
The 27-year-old overcame challenges from South Korea's Choi Sooyeon (15-11) and Romania's Bianca Pascu (15-14) in her quarter and semi-final before beating Hungary's Anna Marton by a 15-7 scoreline in the final, according to the competition's official website.
Read alsoUkraine's Paralympic team finishes sixth at PyeongChang 2018 with seven gold medals
"Congratulations to our Olga Kharlan on the gold medal at the Seoul Fencing Sabre Grand Prix. I wish you new victories!" Ukrainian President Petro Poroshenko wrote on Twitter to greet the Ukrainian medalist.
The next FIE Sabre Grand Prix event is scheduled to be held Moscow, Russia, from May 11 to 13.