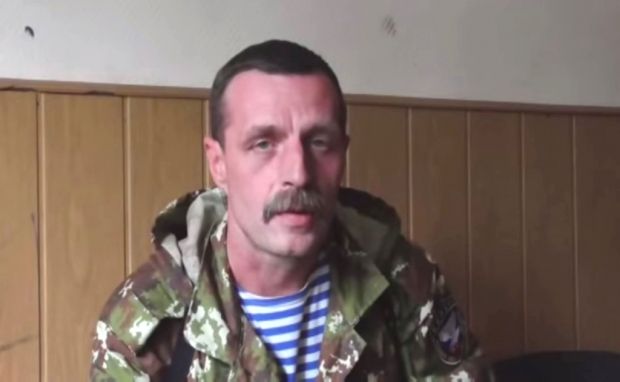 Militant leader Ihor Bezler / Photo from Wikipedia
"We have no information that would confirm it," Hitlyanska said.
Hitlyanska said the dissemination of such reports proves once again that there is infighting among the militants who have seized control of parts of Ukraine's Donetsk and Luhansk regions.
As UNIAN reported earlier, Defense Ministry Advisor Oleksandr Danyluk said that the leader of one of the militant gangs in the Donbas, Bezler, also know as Demon, had been eliminated by the Russian security services.
"According to available information, the leader of one of the gangs, Ihor 'Deman' Bezler, has been eliminated by the Russian special services," Danyluk wrote on Facebook.
"The cause of his destruction was his refusal to submit to Russian military command, his intention to publicly acknowledge that the Horlivka-Makkiivskiy area controlled by the armed gangs is the territory of Ukraine, and his statements encouraging members of other gangs to seek a compromise with the Ukrainian authorities," Danyluk wrote.