Tymchuk: Putin considering open aggression, strike groups in Donbas ready to attack
Russian President Vladimir Putin may be considering the start of open hostilities against Ukraine, military blogger Dmytro Tymchuk wrote on Facebook on Friday.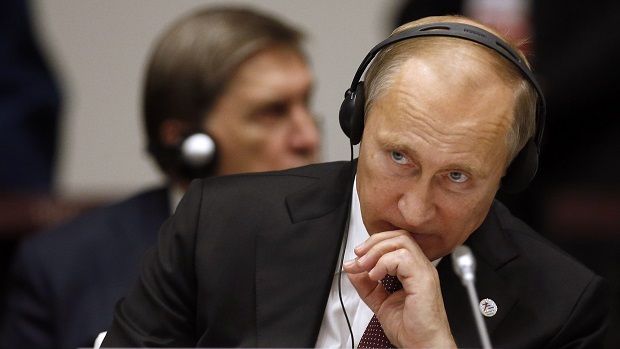 REUTERS
"The fact that the Russians are moving [equipment] to the border, including tactical missile systems, suggests that Putin is considering the option of open aggression against Ukraine , quite obviously, under the guise of 'protecting the local population' of the Donbas, who expressed their will in the elections in the Donetsk and Luhansk Peoples' Republics," Tymchuk said.
"However, this scenario is clearly not the primary one, and these preparation are more likely a 'safety net,' which also puts pressure on Kyiv in order to prevent it starting active offensive operations against the terrorists."
Tymchuk said an open attack by Russia could not be excluded, but that it would most likely happen only in the event of the insurgents attacking Ukrainian forces, but being beaten, and there then being successful offensives in response by Ukrainian forces.
He said the militants had completed the formation of tactical strike groups and were preparing for an attack on Ukrainian forces. He said militant forces had concentrated in the areas around Debaltseve and Mariupol in Donetsk region, and near the town of Shastya in Luhansk region.
"Over the past few days we have seen the completion of the formation by the enemy in the Donbas of tactical strike  groups, which as of this moment are almost fully ready to attack," he said.
"It's clear to anyone that if strike groups have been created, then they will soon be used for the purpose [they were created for]."
He said Russia was simultaneously stepping up its transfer of its units across the border into Ukraine.
If you see a spelling error on our site, select it and press Ctrl+Enter