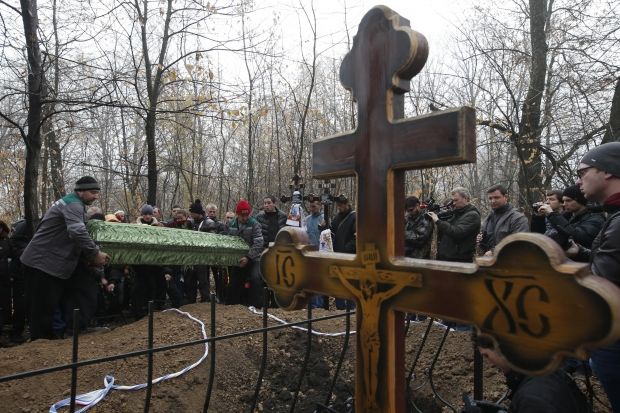 REUTERS
School Director Liudmyla Dmytruk said that on November 5 the territory near school had been quiet, so the teenagers had gone to play football.
"Danylo was a very optimistic and cheerful guy. The family was not wealthy, but the child was always joyful, and came to school with a smile. His mother often worked and could not always come to school parent meetings. In this case, Danylo said to tell him everything, and he would tell it to his mom," said the boy's former class teacher, Natalia Oleksandrivna.
Andriy Yelyseiev's friends said that his stepfather had raised him alone. After 9th grade, Andriy entered a specialized school and was very proud to have begun an independent life.
"He met a girl from the 11th form of the same school. He always came after her classes with chocolate. It was a very touching love, and we were very happy for them," his friends said.
As UNIAN reported earlier, on November 5 Donetsk city Council reported the deaths of two teenagers and injuries to another four as a result of the shelling of a football field near school No. 63 in Donetsk.
The National Security and Defense Council has said that the shell was fired by insurgents from the militant-occupied town of Makiivka. The militants have blamed Ukrainian forces for the deaths.
School No. 63 is located near the Ukrainian-held Donetsk Airport in the north-west of the city, which has been under almost daily attack by militants for months.