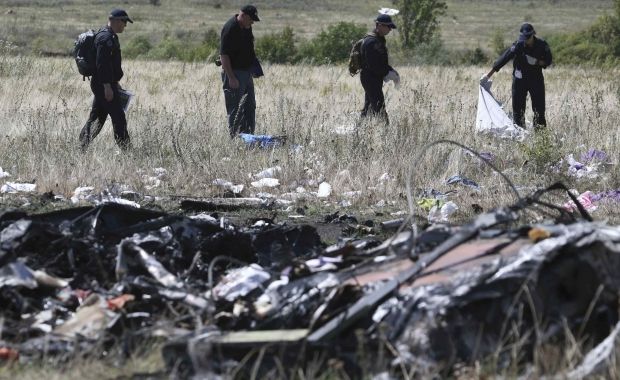 REUTERS
Ella Zhuranska, a spokeswoman for the pseudo state's Transport Ministry, said Dutch investigators had found the remains.
"Dutch experts, examining fragments of the plane, found new human remains. We helped them move them to Kharkiv," Zhuranska said.
According to her, the experts would continue to collect fragments of the aircraft on Sunday.
Earlier, Australian Prime Minister Tony Abbott said that he intends to speak with Russian President Vladimir Putin about MH17, which crashed in July in eastern Ukraine. An initial report by Dutch investigators indicates the plane was shot down by a powerful anti-aircraft missile. All 298 of the people on board the aircraft were killed.
The Ukrainian Defense Ministry has denied that the Buk-M missile system that is thought to have shot down the plane was operated by Ukraine. The Ukrainian authorities say they have evidence the system was provided to insurgents in Ukraine's Donbas area by Russia.
The BBC's Panorama program reported in early September that it had eyewitness evidence that Russians were operating a Buk-M system in the area where MH17 was shot down at the time of the crash.