Fighting may cause humanitarian disaster in Luhansk region, says governor
A number of villages in Luhansk region have been left without water, heat and electricity due to ongoing fighting in the conflict zone, according to the press service of Lugansk Regional State Administration, with reference to Luhansk Governor Hennadiy Moskal.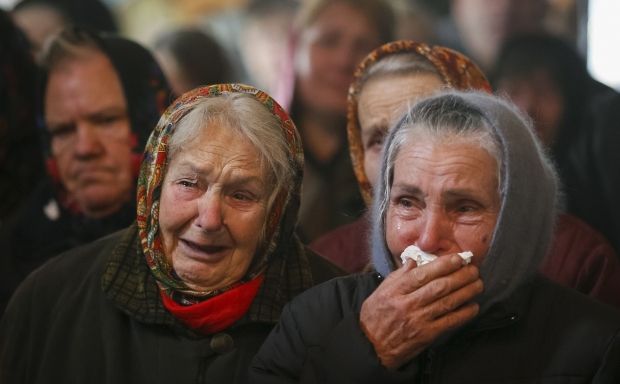 REUTERS
The militants are preventing maintenance crews from carrying out repairs to infrastructure damaged as a result of the hostilities, the press service said.
As reported, on November 9, the militants carried out a number of artillery and mortar attacks on Ukrainian-controlled settlements in Luhansk region, namely the villages of Trekhizbenka, Kryakovka, Borovskoe, Toshkovka, Belaya Gora, Nizhnee, Krymskoe and a town of Zolotoe.
In addition, the town of Shastye, which the government controls, has been under attack by snipers firing  from the militant-held town Veselaya Gora.
Due to the hostilities gas supplies were suspended to Trekhizbenka, Kryakovka and Sokolniki, and there is no water supply in Krymskoe.
Moskal said that the most serious fighting had occurred near the village of Chernukhino in Popasnianskiy district, which militants attacked with Grad multiple rocket launchers five times on Sunday.
As a result of these attacks, the village's electricity, gas, water and heating supply systems were severely damaged. Several homes were destroyed, and one Ukrainian soldier was wounded. Chernukhino may be struck by a humanitarian catastrophe, which will be difficult to prevent due to the ongoing hostilities, Moskal said.
If you see a spelling error on our site, select it and press Ctrl+Enter