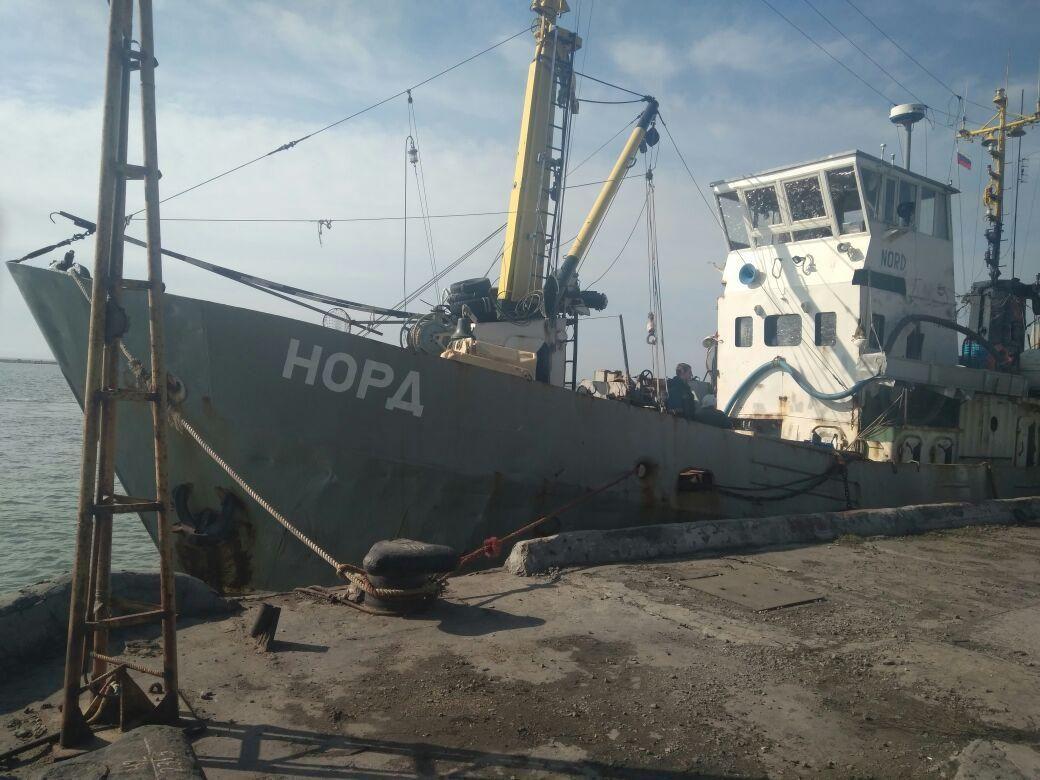 dpsu.gov.ua
Press secretary of the Ukrainian Crimean Prosecutor's Office Tetiana Tykhonchyk says the captain of the Crimean-registered Nord fishing vessel, Volodymyr Horbenko, has been served with a new indictment.
"He was served with a new indictment. The court will decide on a preventive measure today," the news outlet Ukrayinska Pravda quoted Tykhonchyk as saying.
She could not clarify the article the indictment is based on. Neither could she say whether Horbenko would be present in the Kherson court.
Read alsoOccupation authorities try to hand over Ukrainian passports to crew of seized Crimean vessel
As UNIAN reported earlier, the Russian-flagged and Crimea-registered fishing vessel Nord operated by a crew of 10 was seized by the Ukrainian Border Guard Service in the Sea of Azov on March 25 on charges of infringements on the Ukrainian border crossing rules in relation to the occupied territory. The vessel and crew were brought to the Ukrainian port of Berdyansk.
The Prosecutor General's Office of Ukraine announced that the captain of the Nord, who turned to be a citizen of Ukraine, was indicted under Part 2 of Article 332-1 (violation of entry/exit rules into/from temporarily occupied territory of Ukraine) of the Criminal Code of Ukraine.
On April 8, the Ukrainian Border Guard Service reported an attempt to smuggle the Nord's crew in Russian diplomatic cars through the Hoptivka checkpoint in Ukraine's Kharkiv region. The sailors presented Russian-issued emergency travel documents instead of passports. The border guards drew up a report on the incident and returned them to Ukraine.