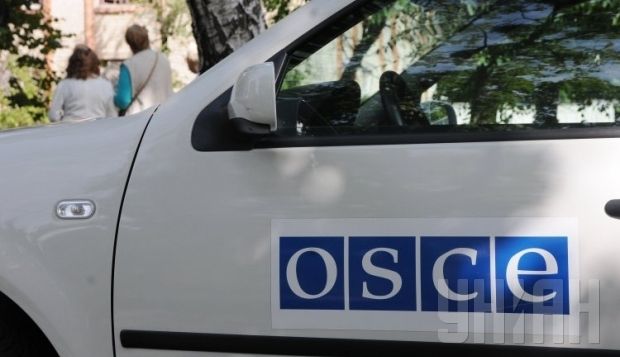 UNIAN
In a report from November 10 by the OSCE's Special Monitoring Mission in Ukraine, the organization said it had met on November 9 with Ukrainian and Russia representatives of the Joint Centre for Control and Coordination (JCCC) and had informed JCCC members about heavy artillery and tanks it had observed in the area of Karlivka, a village near Donetsk city that is under the control of government forces.
The JCCC consists of Ukrainian and Russian military officers and has the goal of monitoring the observance of the provisions of the Minsk Protocol of September 5 on ending the Donbas conflict. The center is not part of the SMM of the OSCE.
In its report, the OSCE noted that it intends to continue to "follow up with the center."
The OSCE also complained in its report that two SMM members had been detained at a Ukrainian checkpoint in Karlivka (38 kilometres north-west of Donetsk city). It said all their identification documents had been taken by Ukrainian servicemen. Both SMM members were allowed to leave the checkpoint and returned to base after being held for two-and-a-half hours.
Reports that the OSCE has been providing military-related information to Russian army officers have been met with concern in Ukraine, given that Russia is a party to the conflict in the east of the country. Russia is a signatory of the Minsk Protocol.
Russian regular soldiers have been captured in Ukrainian territory, and there is overwhelming evidence that Russia is providing direct military assistance to the insurgents in the east of the country. In recent days large amounts of military hardware has been spotted moving through militant controlled areas, including by OSCE monitors, and the Ukrainian authorities say Russia has stepped up its supplies of tanks, artillery, manpower and ammunition to the insurgents.
Russia has also admitted that Russian soldiers are fighting on the side of the militants – though it claims these soldiers are "on holiday" and acting of their own volition.