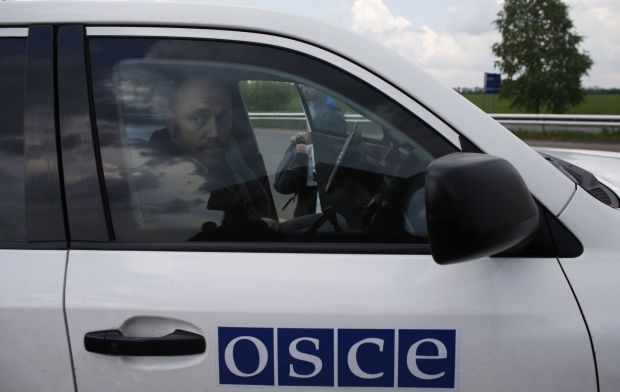 REUTERS
Advisor to the Minister of Defense on the exchange of prisoners Vasyliy Budik, speaking to Ukrainian television's 112 Ukraine channel, said he had been told this by an officer of the OSCE mission in the conflict zone.
According to him, one of the officers of the mission said that 80% of all observers who work with the OSCE mission in sector "M", i.e. in Mariupol, are Russians. Moreover, he claimed they were either former or current employees of Russia's FSB or GRU intelligence agencies.
"They have an extremely aggressive attitude towards our military," Budik said, adding that the Russian officers of mission report information about the location of Ukrainian troops, "literally hunting for our artillery battalions."
As UNIAN reported earlier, the observers of the OSCE monitoring mission, which met yesterday with army officers from Ukraine and Russia of the Joint Center for Control and Coordination group, which monitors adherence to the Minsk peace accords, released information about the position of Ukrainian military units to Russian army officers.
The head of the Information Resistance group Dmyto Tymchuk on Monday accused OSCE observers of being on the side of Russia, and said he refused to work with the OSCE.