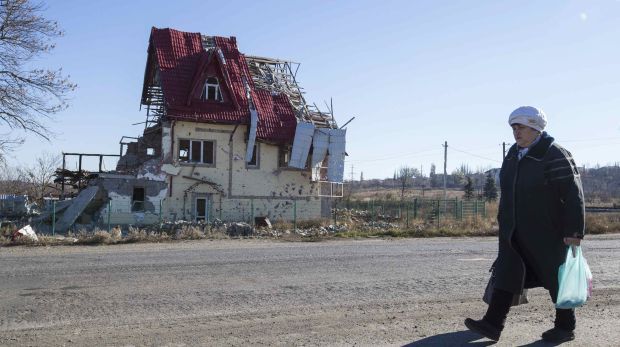 REUTERS
Markiyan Lubkivskiy, an advisor to the SBU's head, said he believes that in view of the current situation in the east of Ukraine, the conflict will be protracted and could hardly be resolved in the near future.
"I think that it will take Ukraine four to five years to regain control over this territory," he said.
In February 2014, Russia launched a military operation against Ukraine and illegally annexed the Crimean peninsula. Moscow has also been accused by Kyiv of fomenting insurgencies in parts of Donetsk and Luhansk regions. In April, Ukraine began its Anti-Terrorist Operation in the Donbas, involving officers from the Ministry of Internal Affairs, the Security Service of Ukraine, the armed forces, the State Border Service and other departments.
As a result of the fighting in Luhansk and Donetsk regions, according to UN data, as of the end of October, "at least 4,035 people have been killed (including 298 victims in crash of the Boeing 777 of Malaysia Airlines) and 9,336 - wounded."
On Tuesday the spokesman of Information and Analytical Centre of the National Security and Defence Council, Andriy Lysenko, said that as of November 11, a total of 1,052 Ukrainian servicemen had been killed since the launch of the ATO in Donbas.