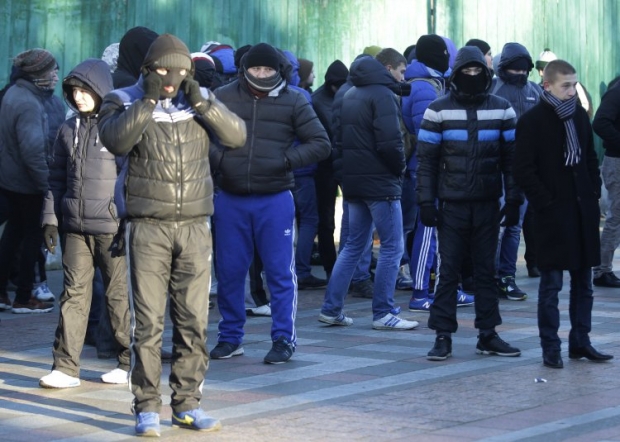 REUTERS
One of the key figures in the investigation of anti-Maidan violence on Kyiv streets, coordinator of "titushky" street thugs infamous for assaulting protesters, Armen Sarkisyan, was detained in France, that's according to Anton Gerashchenko, a Ukrainian MP and member of the board of the Ministry of Internal Affairs.
He said that "prosecutors must transfer to France a package of documents necessary for Sarkisyan's extradition to Ukraine."
"Now it's up to the Prosecutor General's Office," the deputy added.
Read alsoLeader of anti-Maidan organization Oplot Yevgeny Zhilin killed in Moscow restaurant - mediaGerashchenko posted a scheme that allegedly links Sarkisyan with former Interior Minister Vitaly Zakharchenko.
In the scheme, Sarkisyan is shown as the coordinator of "titushky," connected with Yuri Krysin, another high profile investigation target who had been convicted for the involvement in the murder of journalist Vyacheslav Veremii.