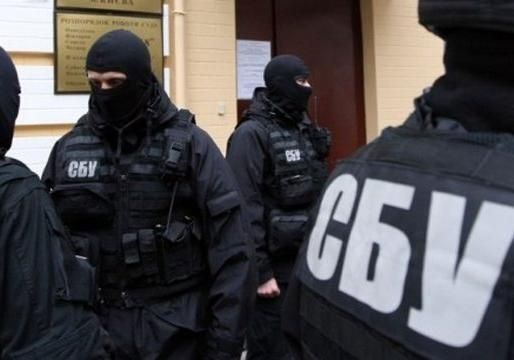 actual.today
The Ukrainian SBU Security Service last weekend exposed a criminal group that was engaged in fomenting inter-religious and ethnic hostility in the Ukrainian city of Chernihiv under the supervision of Russia's security services.
The law enforcers established the organizer of the provocations, a resident of one Ukraine's southern regions, who was looking for executors of the Russian security services' "orders" in various regions of Ukraine via social networks, the SBU press center reported.
Read alsoJoint Forces Operation to be launched in Donbas April 30 - PoroshenkoOperatives have revealed that anti-Semitic inscriptions on the building of the Chernihiv synagogue were made by a resident of the city. During a raid, they found "instructions" for conducting subversive activities, as well as materials with anti-Semitic and pro-Russian propaganda.
According to experts, the materials contain frank calls for aggressive actions against representatives of a certain national minority, and provoke hostility between people of different nationalities and faiths. The perpetrator received brochures from his "curator" via the internet and printed them out.
Investigation to establish and bring to justice other conspirers is underway.