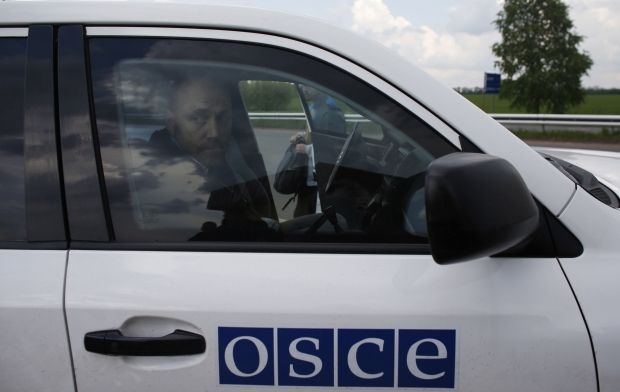 REUTERS
"What we see is concerning, and there are a number of reasons for this concern," Zannier told jounalists in Brussels, according to an UNIAN correspondent.
"First of all, given that our primary task was to help de-escalate the conflict, we are concerned because there really is an escalation. We've seen military equipment entering the region during a ceasefire."
Zannier said that the observer mission records all violations, but is faced with restrictions on its work.
"When we return to Donetsk and Luhansk, we have no freedom of movement. We would like to get to the border but de facto we do not have that freedom. We ask all parties to the Minsk Agreement to execute the agreements. We cannot help if they do not create the conditions for this. This is one of the problems."
The OSCE secretary general said there are signs that "there may be more open confrontation."
He also said that the mission used to monitor vehicles and drones, but even here, "we are faced with obstacles and unforeseen problems."
"They've brought down [our] drones with weapons. I was told that this was not the work of amateurs," Zannier said.
It was reported in early November that an OSCE drone had been brought down by militants using signal-jamming equipment, and that another had been forced to return to base after being shot at by militants. The Russian-backed militants earlier declared that they would shoot down any OSCE drones that were operated over the parts of Ukraine they have seized. The OSCE said at the beginning of this week that it was unable to continue using its drones to monitor the border – one of its tasks under its mandate in Ukraine.
Zannier said that the mission was working in a "very difficult situation." According to him, mission representatives are also present on the territory of the Russian Federation - at two checkpoints.
"It's more important from a political point of view than from the practical one. The Ukrainian border, about 400 kilometers of it, is not monitored. And we're monitoring [just] one kilometer at the two crossing points. We cannot say that there is border monitoring, but we have an idea about what is crossing the border."
Zannier said that there will soon be a ministerial-level meeting of the OSCE in Basel, Switzerland, which will be devoted to the Ukraine crisis.

VIDEO: OSCE says it can't fulfill mandate in east Ukraine