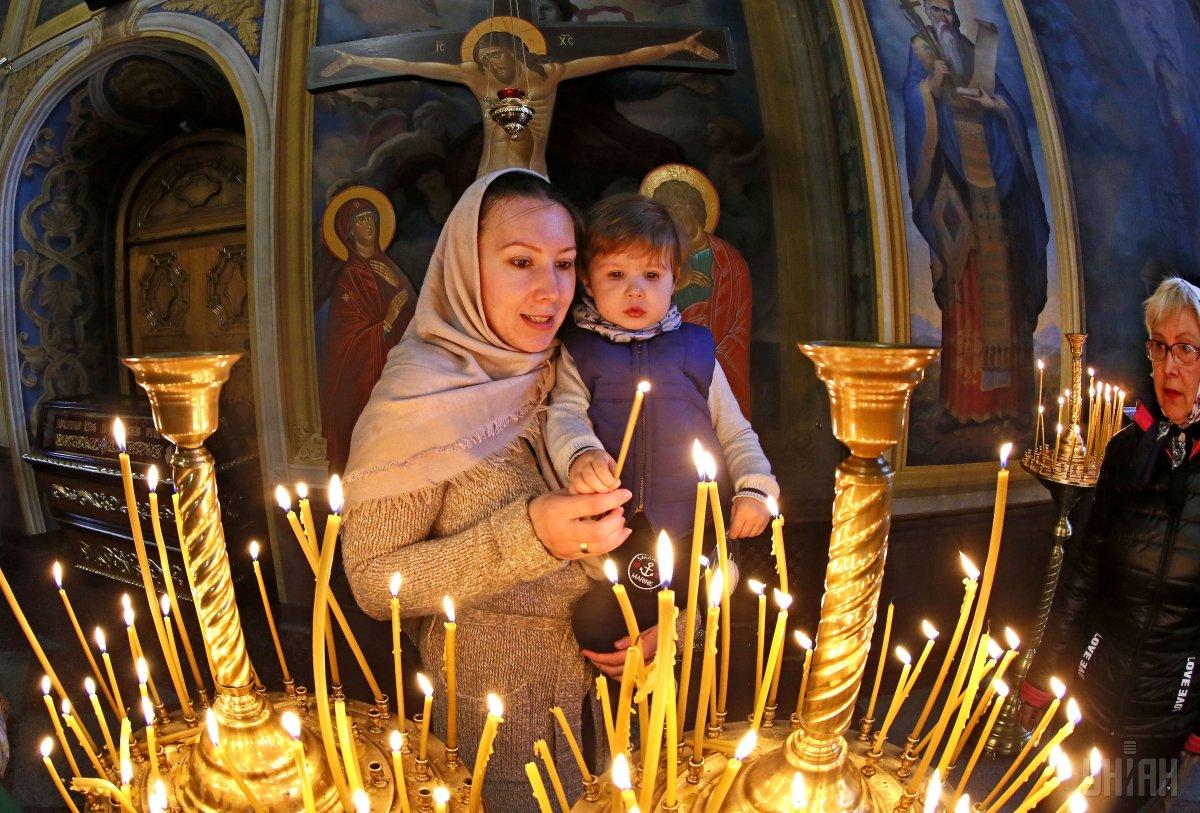 Only the churches demonstrating fealty to Moscow enjoy religious freedom in Crimea / Photo from UNIAN
The Ukrainian Orthodox Church is under pressure in Crimea after the peninsula was annexed by Russia in March 2014.
When Russia-backed separatists seized control of Crimea in 2014, they took control of key military and government sites on the Ukrainian peninsula. They also targeted another institution – the branch of the Ukrainian Orthodox Church that is centered in Kyiv and not Moscow, RFE/RL said.
Read alsoUPDATE: Ukraine asks Constantinople to allow creation of independent Ukrainian Orthodox Church
The separatists singled out the churches, looting some, while calling their leaders "Nazis" and "rozkolniki," or "those who broke away," a reference to the church's split with the Ukrainian Orthodox Church – Moscow Patriarchate (UOC-MP).
Today, leaders of the Ukrainian Orthodox Church – Kyivan Patriarchate (UOC-KP), as it is formally known, say the de facto authorities in Crimea are persecuting what is left of their church, pushing them to the brink of oblivion.
"The Russian occupation authorities have done everything so that the religious atmosphere on the peninsula is similar to theirs [Russia]; that is, loyal and controllable," Archbishop Yevstratiy (Zorya), an official spokesman of the church, said in a recent interview with RFE/RL.
Archbishop Klyment, the head of the Ukrainian Orthodox Church under the Kyiv Patriarchate in Crimea, told RFE/RL that eight churches and four priests were all that's left of their church on the Black Sea peninsula.
Only those demonstrating fealty to Moscow enjoy religious freedom in Crimea, according to a leading Ukrainian-based human rights group.
Others speak of a wider campaign.
According to the U.S.-based democracy monitor Freedom House, the persecution of the church is just one element of the Kremlin's crackdown in Crimea on anything associated with Ukraine, while Human Rights Watch says the Russian authorities in Crimea have created a climate of fear and repression."
"Our church did not recognize Crimea as Russia. We refuse to register according to their legislation," explains Archbishop Yevstratiy, adding that to do so would effectively legitimize Russia's occupation.