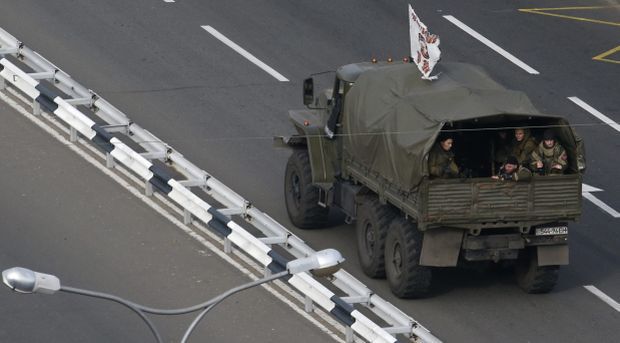 REUTERS
At Russia's Gukovo checkpoint on the country's border with Ukraine, the mission observed a constant flow of trucks transporting coal from Luhansk region to Russia, the mission said in a report quoted by Den.
The report noted that Russian customs officers are checking that trucks entering Ukraine are empty when crossing the checkpoint.
The observers also noted that the trucks with the special "Cargo-200" marking appear to be transporting dead bodies, injured and sick people from Ukraine to Russia, as in previous weeks.
Meanwhile, as UNIAN reported earlier, on November 12, OSCE Secretary General Lamberto Zannier said that his organization has no way to supervise about 400 kilometers of Ukraine's border with Russia. The OSCE observers are monitoring only two checkpoints on the Ukrainian-Russian border along a one-kilometre stretch.
It has been reported that the Russian authorities dismiss soldiers from military service before sending them to fight in the Donbas. According to the Russian authorities, those of their servicemen that die in fighting in the Donbas are "on vacation."
According to human rights activists, currently about 6,500 families in Russia are looking for sons serving in the Russian military with whom they have lost contact.