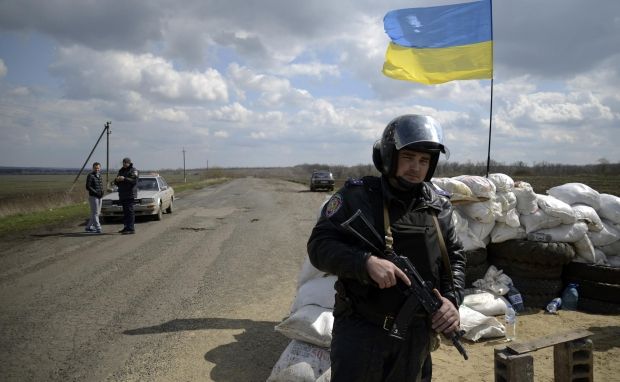 REUTERS
"Yesterday at a checkpoint near Donetsk airport [we] stopped a car in which there were two Russian soldiers who had come to fight on the side of the terrorists," spokesman for the NSDC's Information and Analytical Centre Andriy Lysenko told journalists at a briefing in Kyiv.
"The detainees went to the Ukrainian checkpoint by accident, and thought they had been stopped by the terrorists – until they spotted the Ukrainian flag," Lysenko said.
He said the detainees had been gathering information about militant call signs for use in training more fighters. He said they had now been handed over to Ukraine's SBU state security service.
One of the Russian soldiers had come to Ukraine from Murmansk, in the far north-west of Russia, Lysenko said.