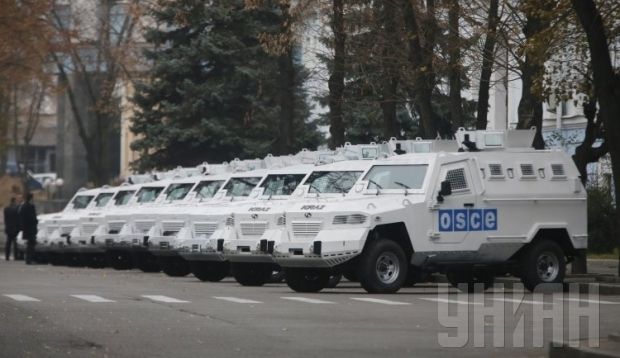 UNIAN
The OSCE mission will use them until the end of their mandate in March 2015, the newspaper said.
Five of the Cougars have been requisitioned from the Border Service, and five from the National Guard, and they will be used to help the OSCE monitor the Ukrainian-Russian border, which Ukraine cannot do itself, the newspaper wrote.
According to OSCE mission press service spokeswoman Iryna Hudyma, the vehicles were transferred at the initiative of the Ukrainian side. She also said that other countries are also providing assistance to the mission.
"Other countries are also providing cars, contributions, and other equipment. Such assistance is being prepared from the UK and the European observer mission,"she said.
"We are also in talks with Russia and several other countries about [assistance], but so far there is no solution, no results to speak of," she added.
Sources at Ukraine's Presidential Administration and in diplomatic circles told the newspaper that Kyiv's decision to lend the 10 Cougars to the OSCE mission had "interrupted" a Russian proposal to provide transport.
"The fact was that Moscow wanted to give cars to the OSCE, but with Russian drivers," one source told the newspaper.
"Ukraine, of course, was against there being Russian drivers. In turn, the OSCE argued that they cannot expand their mission without equipment. Therefore, Ukraine provided equipment to maintain the momentum of the mission, [and] to increase its presence. After all, the mission is expected to grow to 1,500 observers."
Russia had proposed to send about 20 cars with one or two drivers each, the source said.

VIDEO: Ukraine provides OSCE with armored vehicles