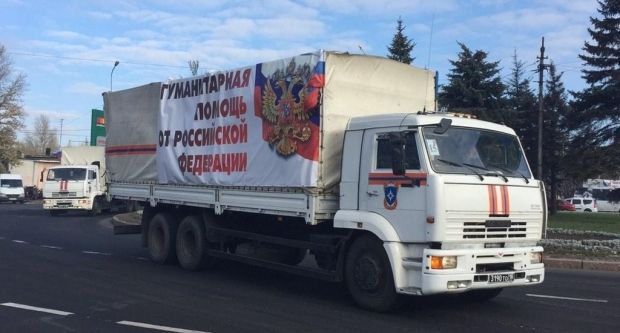 Photo by Christopher J. Miller
"The convoy did not come today, and it's not expected tomorrow. We don't know when it will come," Russian-back militants told Rosbalt.
As UNIAN reported earlier, Moscow said its seventh convoy was supposed to arrive in Ukraine's Donbas region on Friday.
Russia has sent half-a-dozen convoys into Ukraine since August that it claims are bringing humanitarian aid to the people of eastern Ukraine. However, the convoys have never been fully inspected or granted permission to enter the country by the Ukrainian authorities.
Russia also broke previous agreements to allow the International Committee of the Red Cross to inspect and accompany the convoys. The last, sixth convoy, was inspected by the ICRC, but Ukrainian officials were not allowed to approach the vehicles, and could only inspect it visually from behind a fence.
The aid trucks have so far only visited areas of Ukraine's Donetsk and Luhansk regions that are under the control of Russian-backed armed militants waging an insurgency in the east of Ukraine.
The Ukrainian authorities have said that the aid convoys are actually being used to resupply the militants, and to transport back to Russia goods from Ukrainian factories, as well as the bodies of Russian mercenaries killed in fighting in Ukraine.
Russia has denied this.
When Western journalists inspected some of the trucks of the first convoy in August, they found many of them to be half empty.