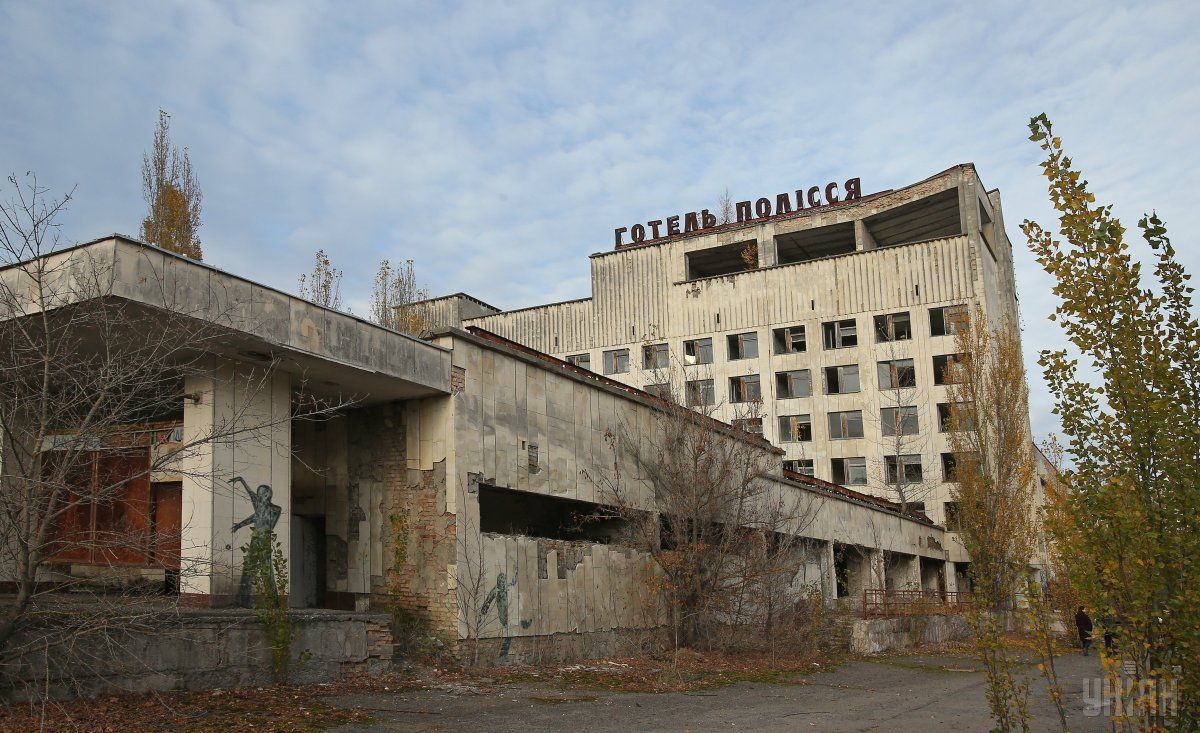 Photo from UNIAN
Former residents of the town of Pripyat and workers of the exclusion zone around the shutdown Chornobyl Nuclear Power Plant (NPP) lit candles on the town's central square in the early hours of April 26 to mark the 32nd anniversary of the Chornobyl tragedy.
Read alsoChornobyl goes solar as first panels in nuclear zone near finish - media
"Exactly at 01:24 – just when the Chornobyl NPP exploded [32 years ago] – people lit 32 candles. They symbolize the years that have passed since the tragedy. Immediately afterwards, more than a hundred candles were lit in the windows of buildings around the square, in particular, in a hotel, a culture center and several abandoned apartment buildings," the TV news service TSN said.
The organizers of the event say that in such a way they were able to bring the town "back to life" for a while, as people are unlikely to return there.
Ukrainian President Petro Poroshenko says he is convinced that the Chornobyl zone should become a place for the development of new technologies.
"Ukraine and the whole world will never forget the terrible event of April 26, 1986," Poroshenko wrote on Facebook on the occasion of the anniversary. "Chornobyl will forever remain an unhealed wound of the country's heart and the hearts of millions of people."
"And today we must not only do our best to prevent such a tragedy in future, we must learn a lesson from those events. The present-day Chornobyl zone should become a place for new, advanced technologies and a territory of change," he added.
As was earlier reported, the level of radiation exposure in the exclusion zone around the Chornobyl NPP had been significantly decreasing.
The meltdown at the Soviet nuclear plant 32 years ago was the worst nuclear disaster in history. An uncontrolled reaction blew the roof off, spewing out a cloud of radioactive material which drifted into other parts of the USSR, including Russia and Belarus, and northern Europe.