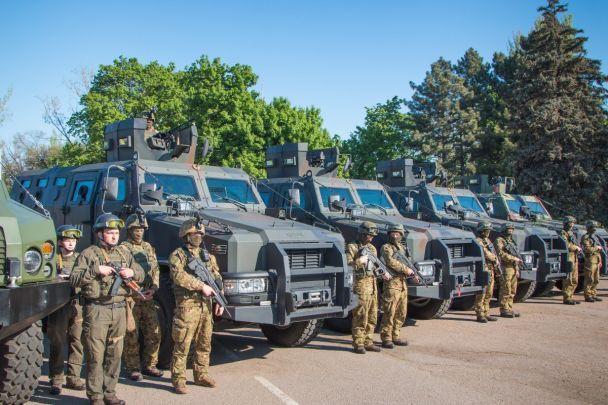 Photo from UNIAN
More than 2,000 police from various regions of Ukraine are set to enforce law and order in the streets of Odesa as the port and resort city on Wednesday is marking the fourth anniversary of street clashes and a massive fire in the House of Trade Unions which on May 2, 2014, killed 48 people.
TSN news service reports that starting 7:00 on Wednesday, the Cathedral Square and the Kulikovo Field have been completely cleared of traffic and cordoned off  with an iron fence, with a metal detector installed at the entrance.
Participants in the rally that has been scheduled for later today, will be thoroughly checked, the report says.
Tougher monitoring measures have also been introduced at railway stations and airports.
Read alsoSBU detains in Odesa "DPR" militant recruited by Russian FSBSWAT units and armored vehicles have been deployed.
UNIAN memo. On May 2, 2014, as a result of mass riots in Odesa involving pro-Russian and pro-Ukrainian activists, 48 people were killed and nearly 300 - injured.
Clashes broke out in the city center, where several people were shot. Then pro-Ukrainian activists moved to the Kulikovo field, where separatists had sent their tents. The tents caught fire and then a fire broke out in the Trade Unions' House, where more people died.
There are 19 suspects in a criminal case launched into the tragic events. One of them, Vladislav Ilnitsky, managed to flee to Russia in August.