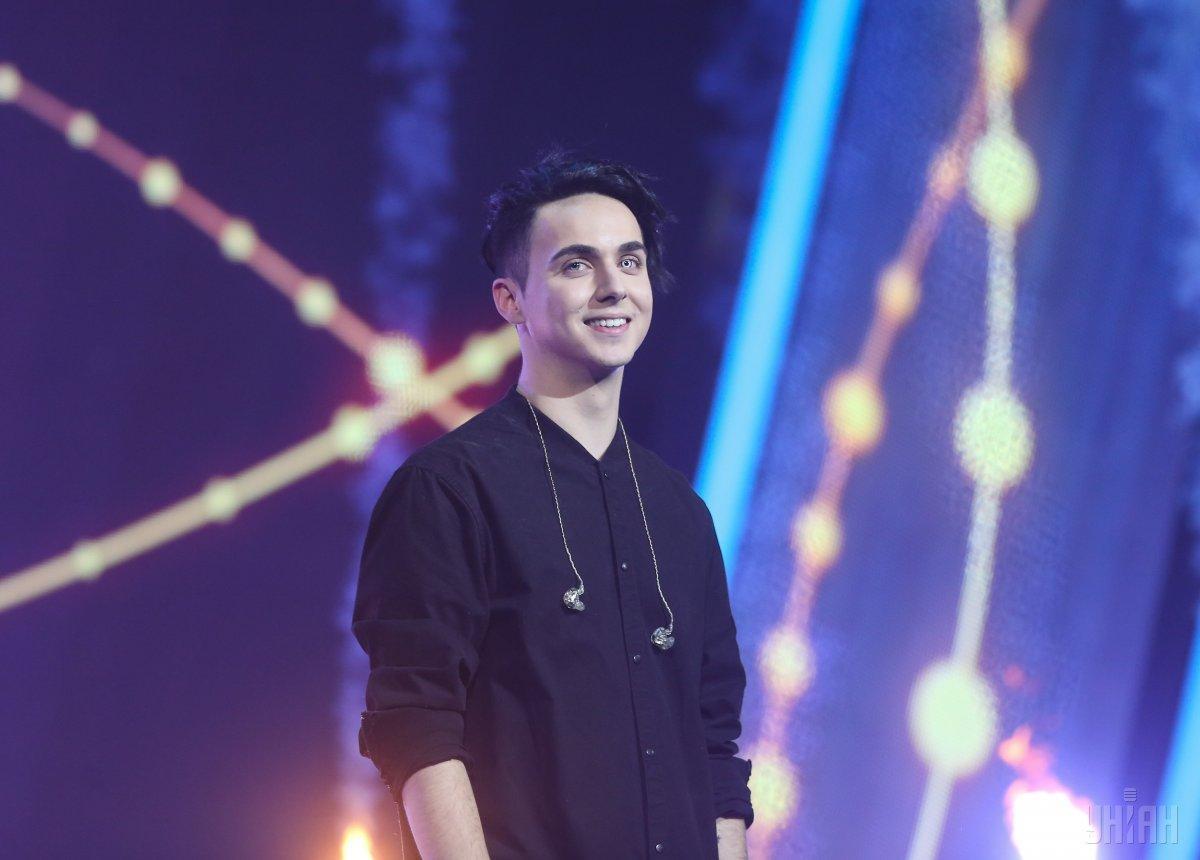 Photo from UNIAN
Melovin, who is representing Ukraine at this year's Eurovision Song Contest in Lisbon, Portugal, with his entry "Under the Ladder," turned up to his first rehearsal looking like a high fashion vampire, setting up the actual ladder on fire.
The singer begins the performance resting inside what appears to be a coffin with cut-outs. The door soon opens and the audience realizes he is actually lying on the top layer of a two-tiered piano, according to wiwiblogs.
The staging has been created by Ukrainian stage director Kostyantyn Tomilchenko, who also staged Jamala's winning Eurovision 2016 performance for "1944.″
Given the height of the piano — and the fact that it includes a furnace at the bottom — the team took great care to protect the singer. In a statement sent to wiwibloggs they said:
Read alsoUkraine's Melovin reveals details of preparations for Eurovision 2018 (Photo, video)"The complex installation serves as a hidden spot for the singer at the very beginning of the staging and as a music instrument on fire closer to the end. These props need very sophisticated technical support. If the operation button is pressed a half second earlier or later then there is a chance for Melovin to hurt himself seriously. And let's not forget that the fire needs to be released exactly when the singer starts playing the piano."
Melovin said: "'Nothing but your will sets you on fire. Fire lasts forever' — this line from my song that inspired Kostyantyn Tomilchenko and me to create this theatrical staging. I wanted to keep the fire but kind of escalate the whole props story to another level. With Konstantin we share the same vision of exactly how my performance should look and I also love what he'd done for Jamala."
Tomilchenko, who always puts the safety of his artists first, emphasised how careful he was.
"The installation looks impressive, and that's exactly what we want to bring to Eurovision stage. I'm really worried about how it's all gonna work together. We need to take extra caution during rehearsals and at the semi-final."