Petro Poroshenko /. Facebook
Ukrainian President Petro Poroshenko has posted photos of a new daily ration of Ukrainian soldiers in the Donbas war zone, complied in line with NATO standards.
Read alsoNATO Trust Fund improves services to amputees in Ukraine – Def. Ministry"Our military in Donbas will see a new food ration, developed in line with NATO standards. Seven different sets for each day of the week. Now, if a military is away from a field kitchen, they still have an opportunity to receive an adequate, high-quality and balanced nutrition," Poroshenko wrote on Facebook.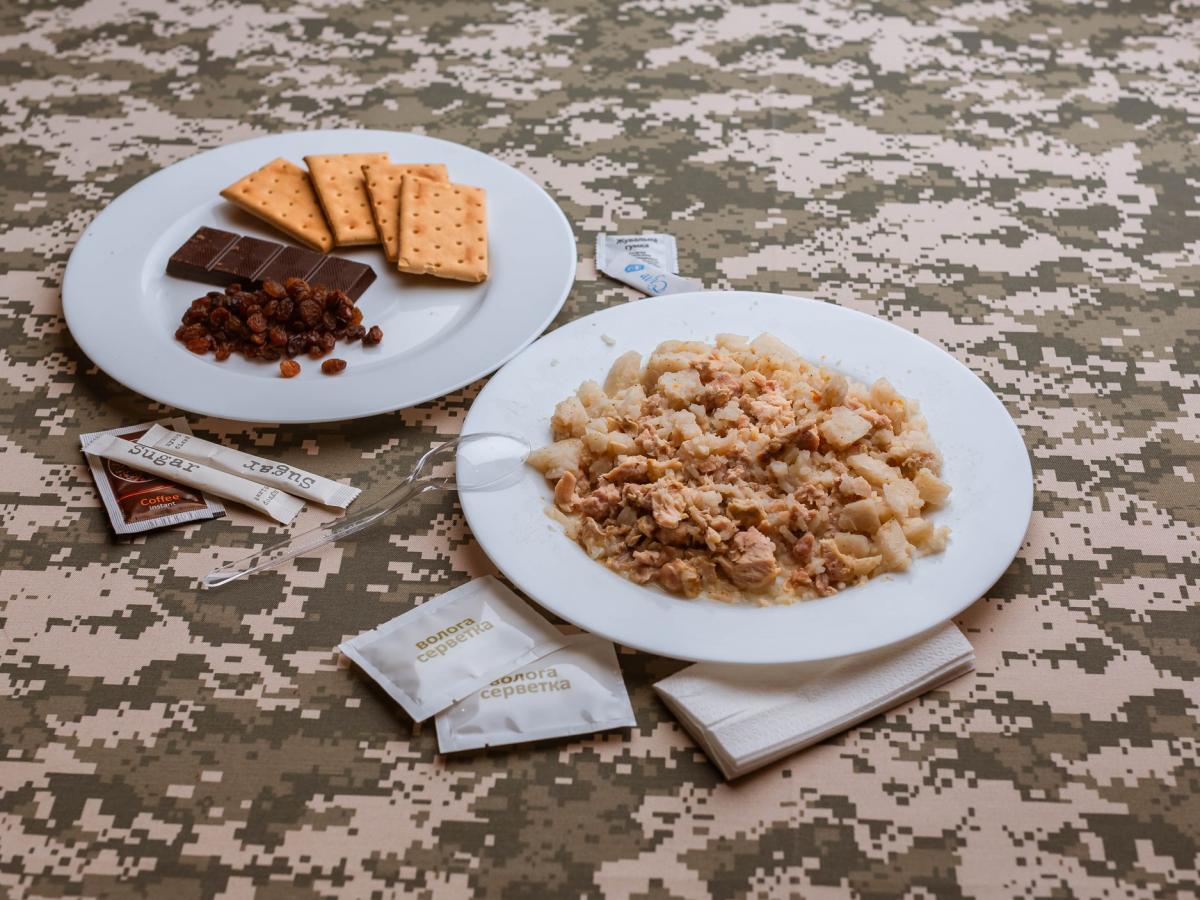 Petro Poroshenko / Facebook
"The enhanced menu includes the first and second courses, dried fruit, chocolate, jam, honey, coffee and the like. Moreover, a set of special retort pouches includes a flameless heater for dishes. The new ration is simply not to be compared with the previous one, which had no such variety of quality dishes," the president added.
Major Oleksandr Tsvilikhovsky earlier told a briefing at the Ukrainian Defense Ministry that almost 78 tonnes of poor-quality food had been supplied to the Armed Forces of Ukraine since the beginning of 2018.
Petro Poroshenko / Facebook