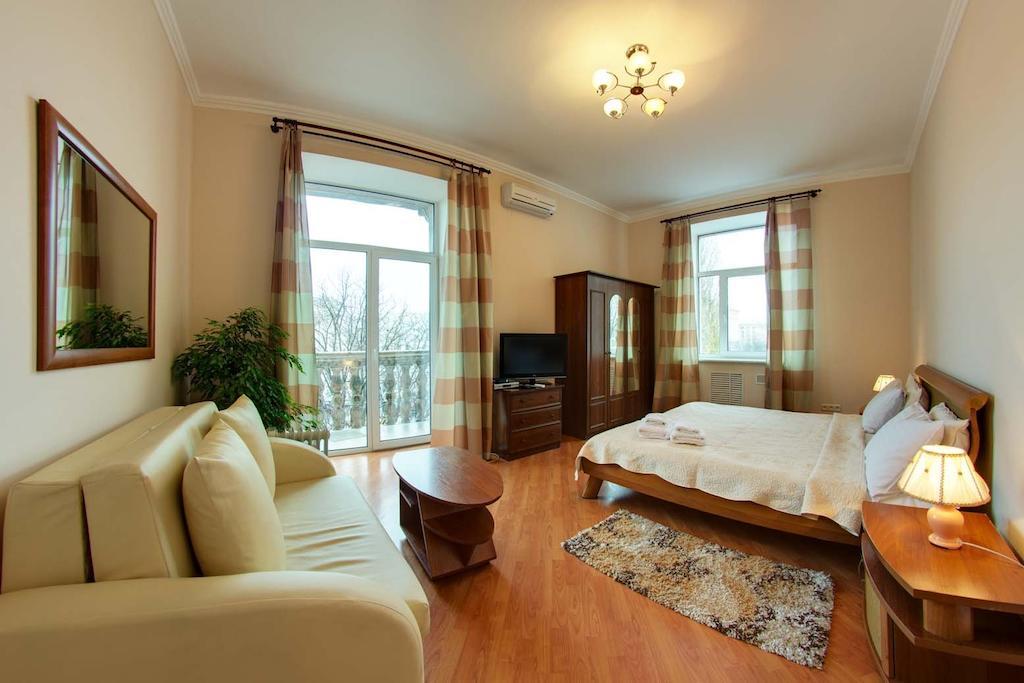 booking.com
On the eve of the UEFA Champions League final hosted by Kyiv on May 26, all hotels intending to cash in on tourists have inflated prices to an unprecedented level, raising prices dramatically.
On Booking.com, 98% of the apartments for May 26 have already been booked, while fans or ordinary tourists are offered to pay for the remaining accommodation nearly UAH 100,000 (EUR 3,200 or GBP 2800) per day.
In terms of price-quality ratio, Harmony on Andrew descent hotel, located in Kyiv's Podil district, is top search offer. While being able to enjoy a picturesque historical Kyiv district. However, guests will have to pay an astonishing UAH 190,000 ($7,255) for the night in this hotel on May 26, while the rate for June 2 is set at a mere UAH 550 ($21).
A tourist can usually spend a night in a hotel in Kyiv's Lukyanivka historical neighborhood for UAH 1,200 ($46), while on the night of the UEFA Champions League final the price will soar 116 times, up to UAH 140,000($5,346).
Room rate in a hotel located in the vicinity of Kyiv's central Khreshchatyk Street will stand at almost UAH 200,000 ($7,637), while it will be set at UAH 1,480 ($57) on June 1.
Read alsoSome Russian journalists not to be allowed to cover Champions League final from KyivHotel Nyvky, located 12 kilometers from Kyiv's NSC Olimpiyskiy Stadium, offers to book a room for UAH 98,000 (EUR 3,131), offering two single beds and a standard set of amenities (own shower, TV, and a kettle). Guests are also welcomed to admire a nice garden view. One can get to the stadium by ground municipal transport and metro, with one transfer. Uber costs UAH 100 (EUR 3), whereas on the match day, the prices are expected to increase. However, it is unlikely that the fee will be something unaffordable to foreign guests, even if it triples. The hotel confirmed that the room normally costing UAH 720 ($27), would be offered for almost UAH 80,000($3,055) on May 26, the TV news service TSN said.
"This is the [UEFA] Champions League final, and prices are too high," a Nyvky hotel receptionist said, adding that the price hike is due to the football event and overall excitement, while no extra services will be provided.
According to an expert in the hotel business, the practice of raising prices on a day when a big sports event is held is common for all countries. There were cases when hostels cost EUR 250 in EU countries.
Read alsoUEFA reveals star artist to perform at UCL final in Kyiv (Video)"For example, in Germany, spending a night in a bus equipped with bunk beds, as in trains, cost EUR 150," the expert said.
Sharp increase in price usually does not scare away customers, he said.
As UNIAN reported earlier, Real Madrid and Liverpool will face off in Kyiv May 26 for the major European football trophy.