Luhansk militant attacks leave more than 10 towns without gas, electricity and water
Continued fighting in Ukraine's Luhansk region has left more than ten towns in the region without gas, water and electricity supplies, the region's governor, Hennadiy Moskal, said on Tuesday.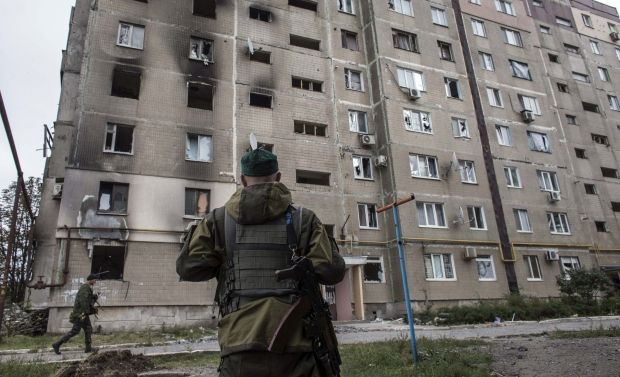 REUTERS
Moskal said the Russian-backed militants who control part of Luhansk region had fired on government-held areas 32 times on Monday, using Grad rockets, artillery and mortars.
He said the villages of Stanytsa Luhanska, Krymske, Shastye, Trekhizbenka and Troytske had been attacked by the militants.
"In Trekhizbenka an artillery shell fired by the militants exploded in a private courtyard and severly wounded a 43-year-old woman, severing her leg, while other injured people were hospitalized," Moskal said.
In a number of settlements supplies of water, gas and electricity have been cut off due to damage from the fighting. In Shastye, a barrage of Grad rockets fired by the militants broke a gas pipeline, leaving the village, and several others in militant-controlled territory, without gas. After a few hours repair crews were able to repair the damage and restore the gas supply.
As of this morning, Trekhizbenka remains completely without gas and electricity supplies.  Kryakovka, Sokolniki and Chernukhin have no gas, Novoaleksandrovka (Popasnjansky district) Kalinovo-Borschevatoe, Horski Ivanivka and parts of the villages of Stanytsa Luhanska and Pshenychna have no gas supplies, and Krymske, Novotoshkovka, and Nyzhna and Verkhna Olkhovka have no central water supplies.
If you see a spelling error on our site, select it and press Ctrl+Enter