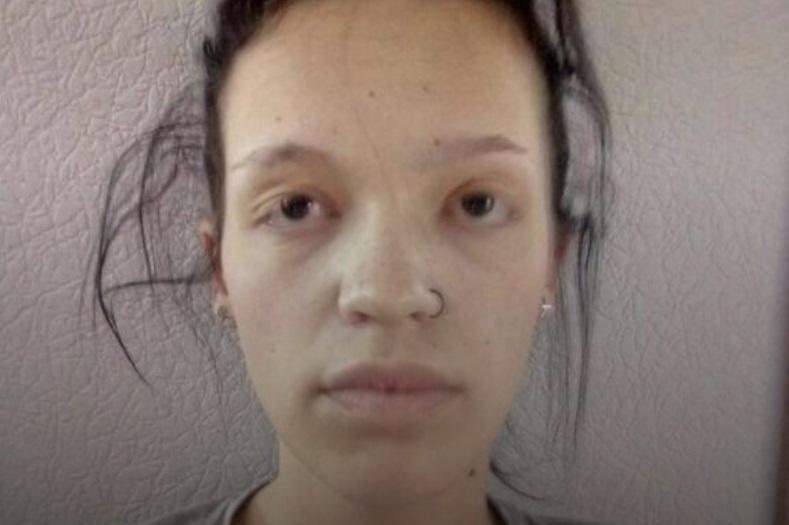 Kateryna Lapinska / Photo from espreso.tv
Kateryna Lapinska who is accused of being involved in a group attack on a Donbas war veteran in Kyiv is the daughter of an employee of Ukraine's Defense Ministry.
Kateryna Lapinska is a member of a left-wing (anarchist) organization and the daughter of the head of an audit department at the Defense Ministry of Ukraine, Colonel Serhiy Lapinsky, a resident of Chernihiv, the news outlet Espreso.TV has reported.
Lapinsky also has a son.
Lapinska has already been informed about an indictment, Kyiv prosecutors said.
Her actions fall under the article of hooliganism committed by a group of people using an object prepared in advance for causing bodily harm. She is facing from three to seven years in prison.
As UNIAN reported, a group of three young men and two young women wearing masks attempted to stab Dmytro Verbych, a Donbas war veteran and an ex-'Cyborg,' a nickname given to Ukrainian soldiers who defended Donetsk airport.
The incident happened in Kyiv's Podil area on May 2.
Read alsoSBU detains a group of four suspected of attack on Ukraine's 'Cyborg' (Photo)
Criminal proceedings were opened under Part 4 of Article 296 of the Criminal Code of Ukraine. The persons involved in the attack face up to seven years of imprisonment.
On May 6, the SBU detained the young people in Kharkiv. One of them had a Russian passport issued to the name of Viacheslav Lukichev, born in 1994.
On May 7, the SBU established that the organizer of the crime was a Russian citizen. He is reportedly hiding in Poland.