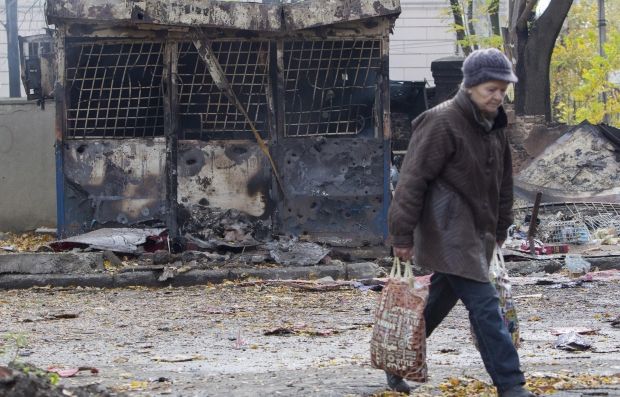 REUTERS
The noise of the fighting could be heard in many parts of the city as of 1700, according to a posting on the Web site of Donetsk City Council.
The city sits on the edge of militant-held districts of Donetsk region. Donetsk airport, on the north-west edge of the city, is still in Ukrainian government hands and has been the scene of heavy fighting for months, even though a ceasefire was supposed to have been declared in early September.
The billion-dollar airport has been reduced to a shattered shell by the fighting.
The city council also reported that power lines to a transformer substation in the city's Kyivskiy district, which is near the airport, had been damaged in the fighting, and continued hostilities were preventing efforts to repair them.
The council said that as of Tuesday evening 17 transformer substations remain disconnected from the city's electricity grid.